Aia Apartment Building
Architect
Project team
Ott Kadarik, Villem Tomiste, Mihkel Tüür
Competition
2003, 1st Prize
Location
Aia 4 / Vana-Viru 13, 10111 Tallinn
Size
5,500 m2
Status
Completed 2009
Client
OÜ Manutent
Photos
Ott Kadarik, Raido Vint, Paco Ulman
Typology
Tags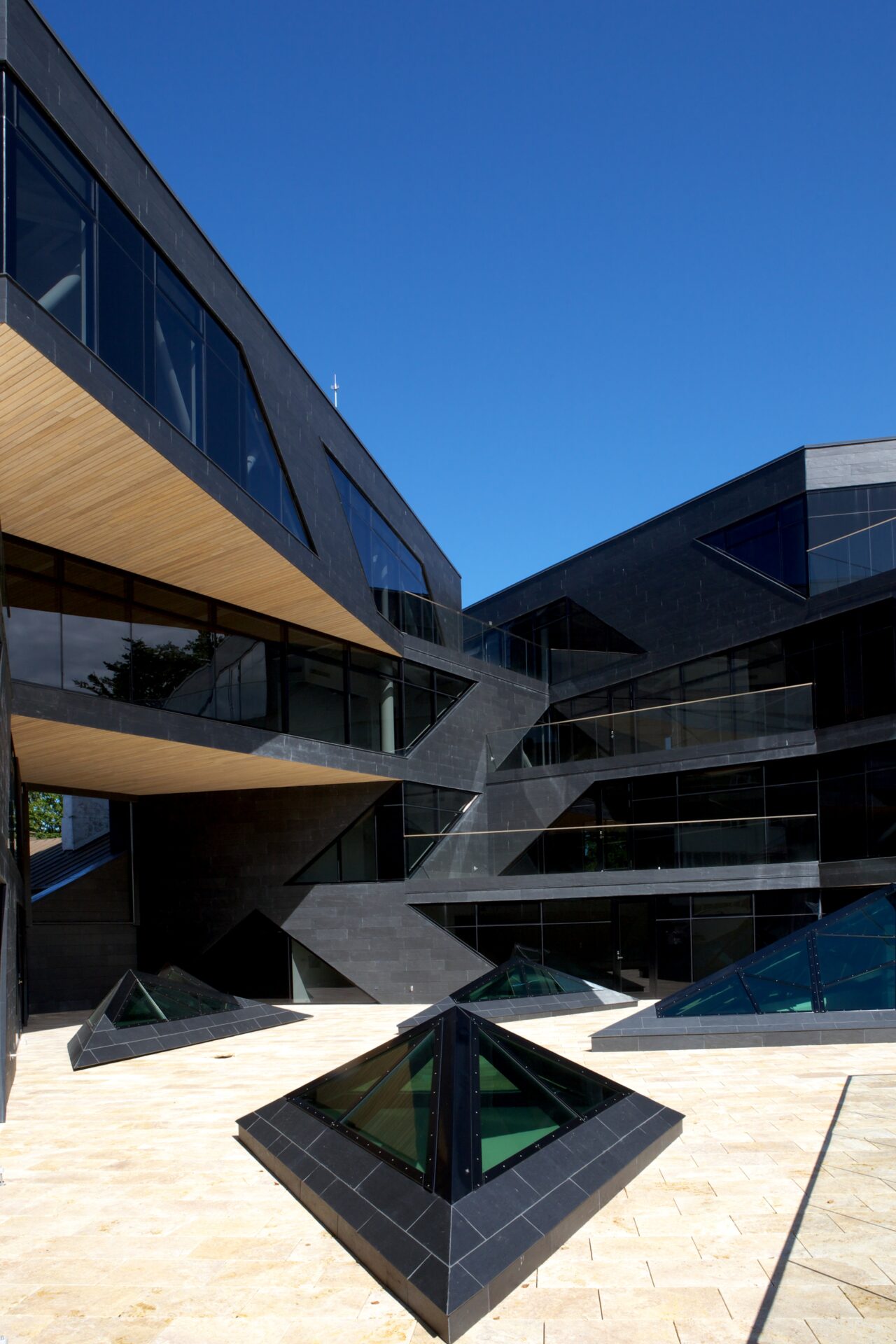 Aia St is part of Tallinn bastional belt and has also been a location of 19th Century wooden workshops, which by today are barely detectable within the urban fabric. It is in this transitional area on the verge of the Old Town that architects designed one of the most controversial buildings in central Tallinn.
Sharp angles, dark surfaces and spacious apartments define the character of this building in central Tallinn. Located on the edge of the Medieval Old Town, its contemporary and daring architecture has been a subject of public debate. Despite of its provocatively contemporary exterior, the building's general character is welcoming. Architects have created urban density and spatial quality in an area which desperately needed it.
On its western face, the area of the building is concealed behind a historical facade; on the southern side, the building's highly articulated, boldly angular forms open towards the courtyard and the street. Black slate cladding and light wooden decks add to the overall drama.
The main idea of the project was to find a shape for the contemporary comprehension of luxury, combining the city's most desirable downtown location with individualistic suburban qualities such as an abundance of space, privacy, outdoor living and terraces.
Majority of interior spaces are meant to be used as apartments, several of them with uniquely individual floorplans and with magnificent views to neighboring quarters. Some of the apartments on higher levels have spacious terraces. A garage was constructed under the building, leaving the street-front free for pedestrians and public access.