Masti 3 Apartment Building
Architects
Allianss Architects
Tarmo Teedumäe
Toomas Tammis
Interior Design
Tarmo Teedumäe, Toomas Tammis
Location
Masti 3, Pirita, Tallinn, Estonia
Size
1675.3m2
Status
Completed in 2013
Client
Polar Holding OÜ
Photos
Tarmo Teedumäe
Typology
Tags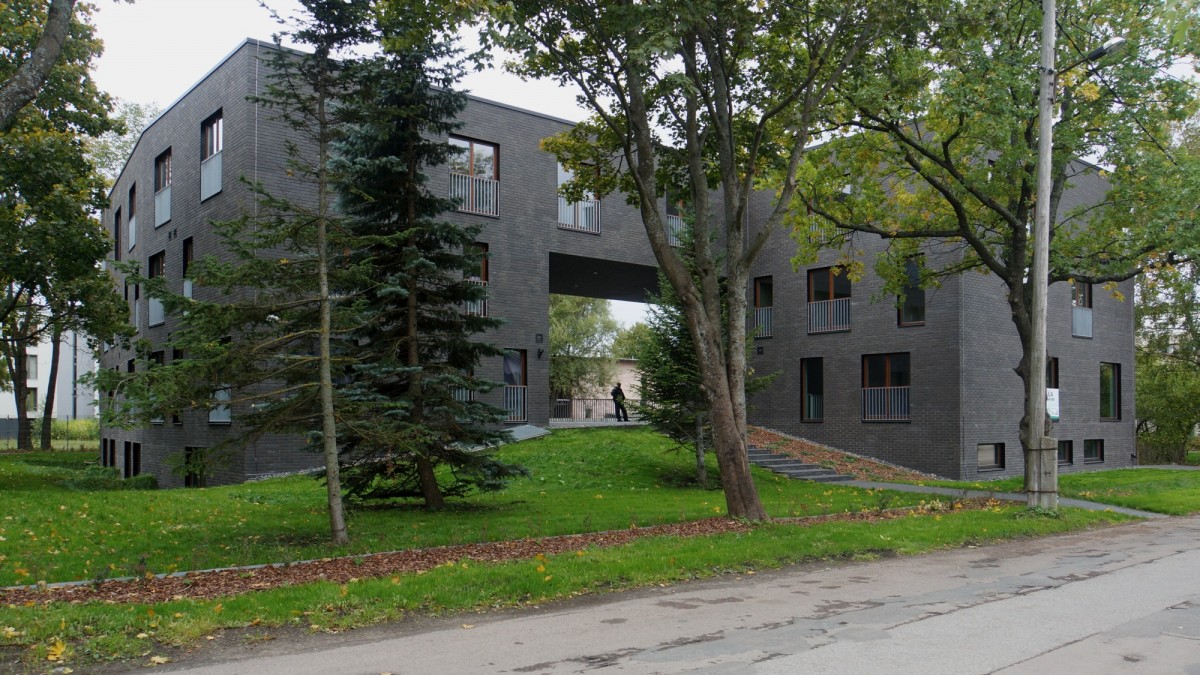 Pirita is a district of Tallinn that has mostly been planned and built according to the ideals of the garden city – private residences and row-houses situated on large plots with lush greenery surrounding them. The area has always been inhabited by middle- and upper middle-class residents, the majority of them commuting to work in the city centre. The apartment building by Allianss Architects in Pirita provides all those comforts usually found in a private villa.
The Masti Street apartment building consists of two separate cube shaped volumes, both with four floors, which are connected on the top floor forming an open passage underneath. The area created also functions as a covered entrance terrace overlooking the courtyard. Facades are made of dark brick while windows in dark brown frames are scattered all over the walls, creating a positively heterogeneous overall impression, reminiscent of the mid-20th century Scandinavian Modernism.
Close attention has been paid to landscaping – cars are hidden behind and underneath the building, which leaves the majority of the garden in front open to pedestrians and lush greenery. The 14 apartments vary in size and contain 1 to 5 rooms, some of the larger ones spreading over two floors.