Õle 23 Apartment Building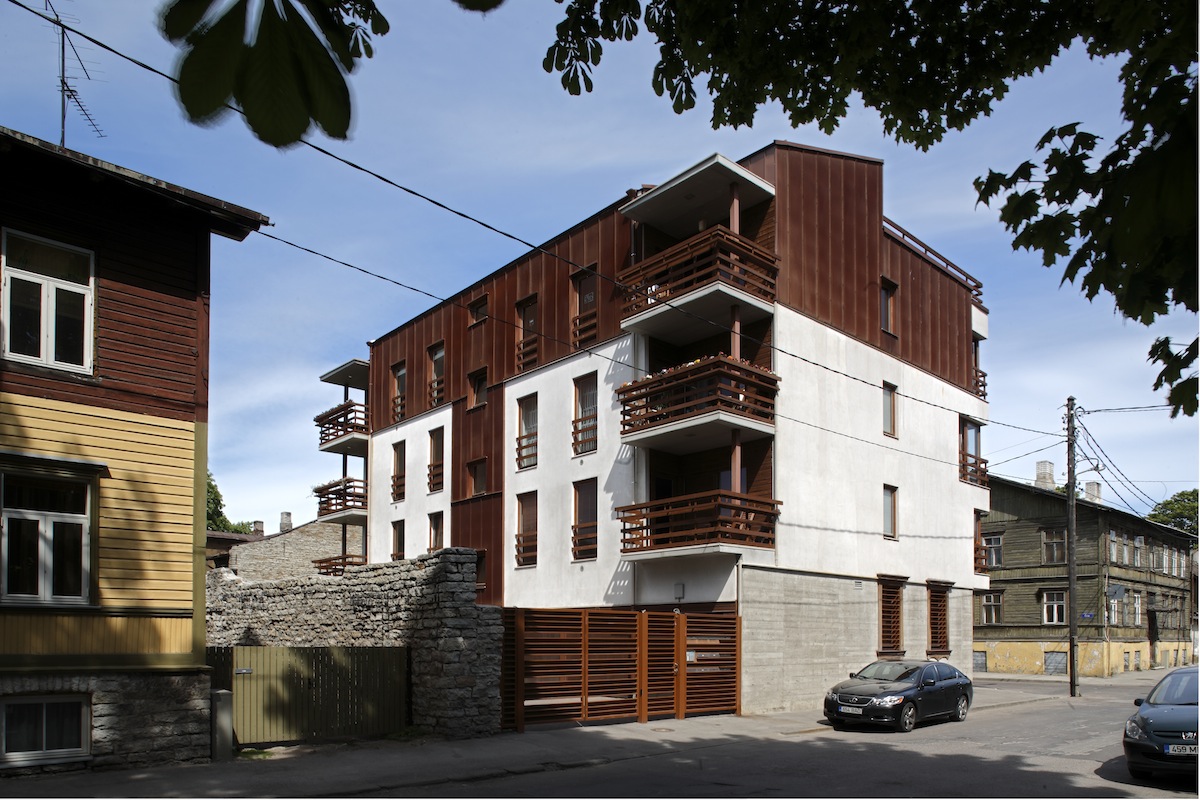 Pelgulinn is a district of Tallinn known for its wooden houses built in the beginning of the 20th century. During the 1930s some stone buildings were added. Õle street is the oldest street of Pelgulinn with its small residential houses with large gardens ripe with fruit trees, bushes, and lilac blossoms.
The lot on the corner of Õle and Härjapea street was formerly occupied by a wooden apartment building, which burned down in the beginning of the 1990s. The new building is a modern interpretation of houses traditionally built in the neighbourhood. The house covers roughly a quarter of the lot, the same as most other houses in the area. The house has a central staircase, with apartments on upper floors and architecture offices on the first level. There are garages on the first level opening to the courtyard with 3 outdoor parking spaces.
The main entrance on Õle street is for the offices, while the residents enter through the gate on Härjapea street and use the back entrance. The building has four floors, which makes it taller than the adjacent buildings – houses on street corners were traditionally built higher. The house is mainly built using concrete and cinder blocks finished with plaster.
Ground floor concrete was cast in board casing, while the top floor is finished with Cor-ten steel. The front door and window sideboards were salvaged from a wooden house nearby, set to be demolished. There is a relatively large backyard with lilac, apple trees, flowers and bushes and a barbeque house built by the residents.