Arcadia Pedestrian Street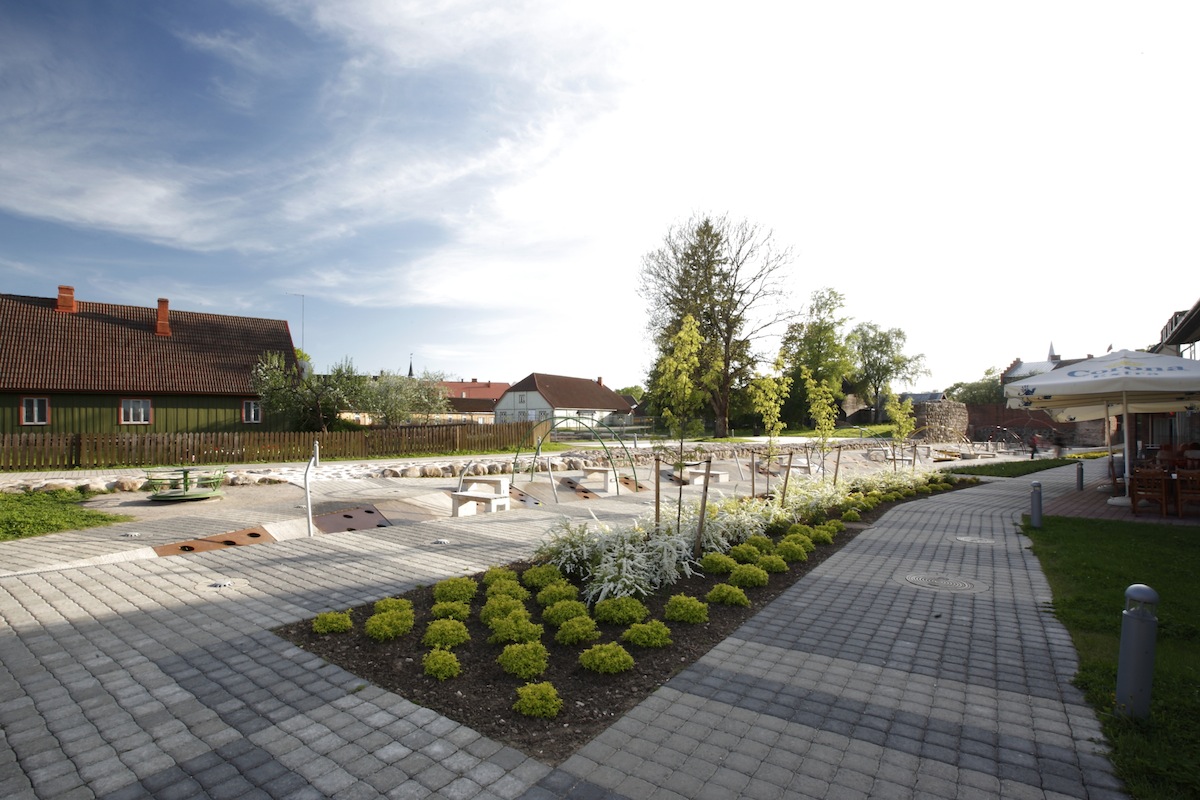 The 160 metre long promenade located in Viljandi right next to the old town wall is a playful spot imitating a moat with its motion-sensor activated fountains. The street is filled with benches, lights, ferns, flowerbeds and carousels for children. The setting is topped off by a small scene meant for performance arts.
The pre-war Arcadia Garden, located on Väike-Turu street, where town folks gathered to dance and entertain themselves served as inspiration for the promenade.