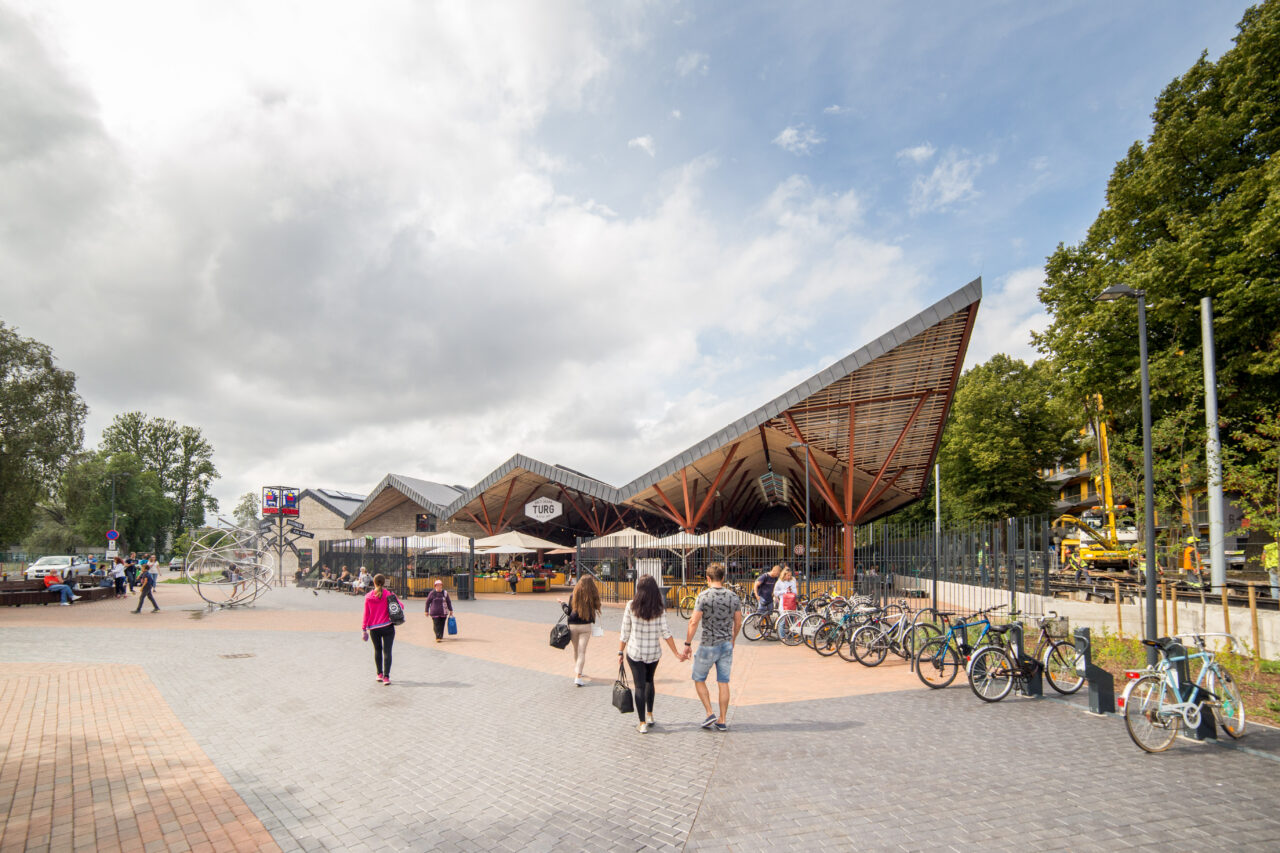 The Baltic Station market is located in north Tallinn between the city's main railway station and the popular residential district of Kalamaja. A post-socialist market amidst a decaying wooden slum – so could have the surroundings of the Baltic station market been described 15 years ago, before the development of Kalamaja skyrocketed. The old market had remained one of the last oases of the "old world" among the renovated wooden houses and tasteful new buildings. Now a versatile modern shopping and service center provides space for a public market, small traders and a major store chain.
The limestone walls of the old storage building and the old railway on the pavement have been preserved. To this the expressively zigzagging roof landscape with steel roofbeams has been added. The modern and the industrial have been combined into an ambitious mix that includes something for the local hipster, the curious tourist or the small- town dweller arriving by train. The aim of the reconstruction design was to create a contemporary and diverse market, while also preserving the historic character of the market with all of its hustle and bustle and chaotic nature. The interior market is laid out over three floors within the reconstructed buildings and between them. The Baltic station side of the roof is left open for an outdoor market.
The project was nominated for the 2019 EU Prize for Contemporary Architecture / Mies van der Rohe Award and was shortlisted at the 2018 World Architecture Festival.