Cottage in Muraste
Architect
Project team
Joel Kopli, Koit Ojaliiv, Rene Sauemägi
Interior design
Aet Piel (Aet Piel Design)
Location
Muraste, Harju County
Size
77 m2
Status
Completed, 2017
Photos
Tõnu Tunnel
Typology
Residential, Wooden Architecture
Tags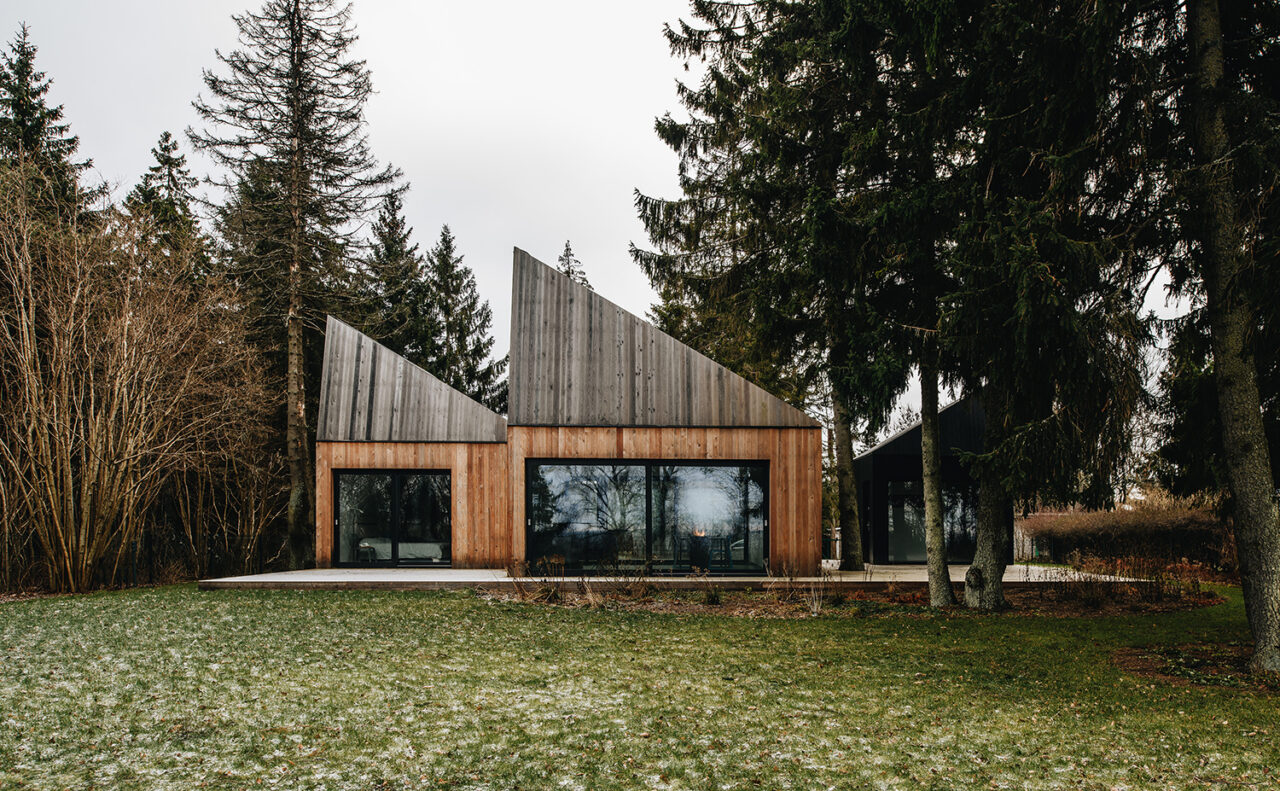 The summer house at Muraste (some 20km west from Tallinn) consists of three volumes from which two are joined together. The connected volumes house a kitchen and a living room area, a bedroom, and a bathroom. The third separate volume houses the sauna. Although similar in shape and size the three volumes are distinguished in their finishing – the connected units are of natural color whereas the sauna unit is painted with tar oil. All the units are timber frame structures finished with natural larch cladding (both the walls and the roof). The units are brought together by the terraces between them, one looking towards the south and the other looking towards the north and the views off the Baltic Sea. The large windows of the volumes open in the same directions to offer great views and to catch the sunlight.
The interiors are quite spartan with few details. Most of the architectural elements are finished with lighter colors whereas the furniture is mostly dark grey or black. Thanks to the large openings the natural environment around the structures is what brings color and playfulness into the interior.
The main concept of the project stems from the archetypical vision of an archaic dwelling used by Estonians in ancient times. The three volumes of the summer cottage are derived from this archaic conelike wooden structure. They are the geometric version of this vernacular structure. All units are also lit from the top by a triangular opening just like the historic dwellings used to have. the project is referred to as a "koda" as this one of the oldest Estonian words, originally meaning "place for living", and it is linguistically very close to the words "kodu" ("home") and "koht" ("place"). The dwelling is constructed from wood, which has been predominant in the region for thousands of years, however, stylistically the cottage takes this Estonian tradition into the 21st century.