De la Gardie Department Store
Architect
Project team
Andres Alver, Tiit Trummal, Tarmo Laht, Ulla Mets, Sven Koppel, Lars Larsen
Location
Viru 13/15, 10140 Tallinn
Size
3,280 m2
Status
completed 2000
Client
Estconde Invest
Photos
Kaido Haagen
Typology
Tags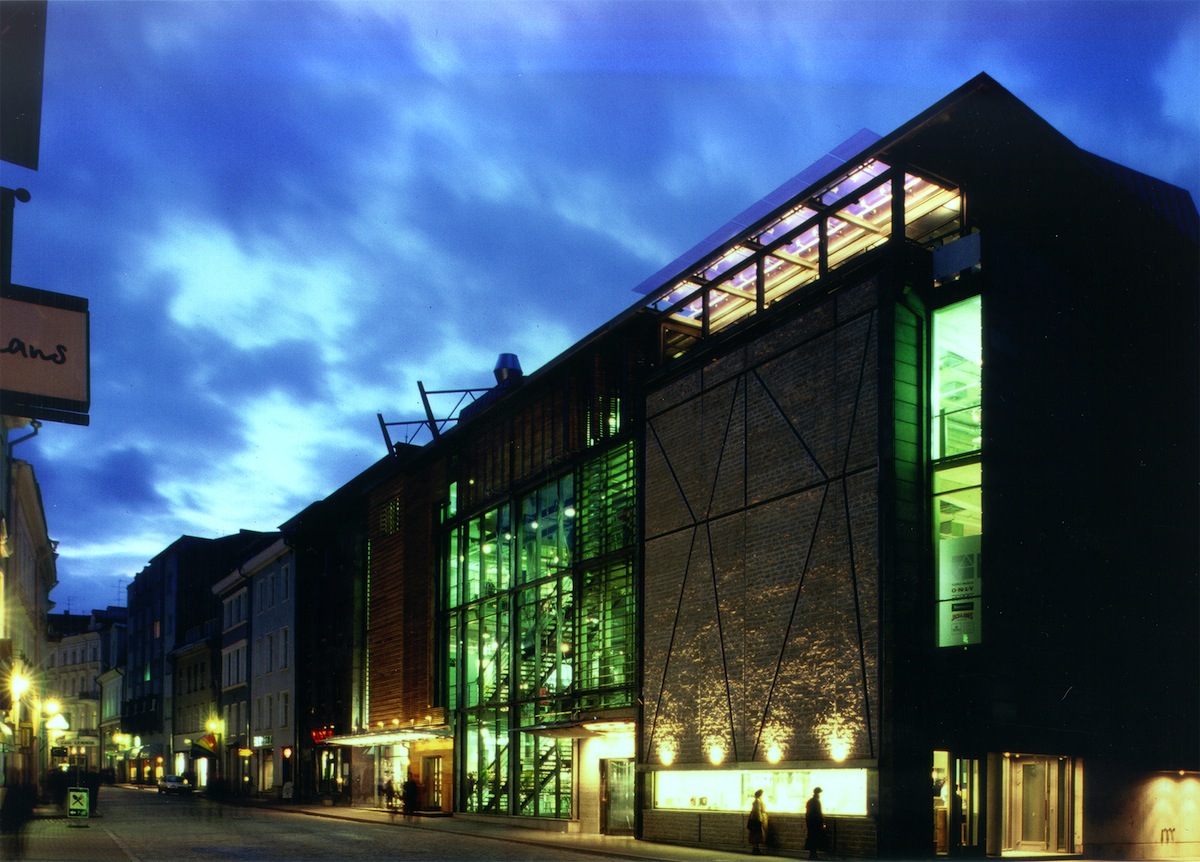 One of the most celebrated buildings by Alver Architects, De La Gardie department store is located at the main entrance into the Old Town of Tallinn. Situated on its main shopping street Viru, the building is filling a void left from the air-raids of the WW II. The building is a result of keen discussions between architects and planning and conservation authorities about the possibilities of new buildings in a medieval city belonging to the UNESCO world heritage list, and till this day remains one of the few examples of modern architecture in this part of Tallinn.
The building structure fits precisely within the borders of the three historical lots. Its volume and street facades take into account the surrounding scale of streetscape, its height and rhythm and changes brought by the 19th and 20th centuries. The choice of materials mirrors the existing facades of historic buildings, but also adds some fresh points in using traditional materials. The narrow end of the building on a side street is covered with pre-patinated copper panels.
The program of the building consists mostly of commercial retail spaces. Basement floor and three upper floors are used by different shops and the 4th floor is left for a cafe and a restaurant. The interior space of the building is built up around a vertical atrium that contains an open suspended stair with wooden steps and a glass elevator in a wire mesh tower. A curved steel stair connects the 3rd and 4th floors. Escalators and a service elevator are situated in the back of the building.