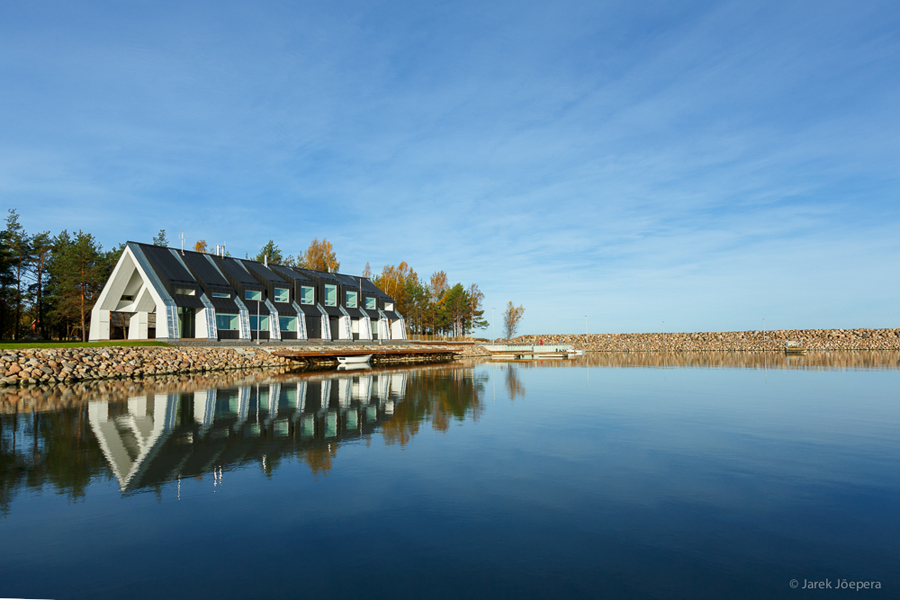 The building's architectural solution takes into account the potential of the location and is as such both self-assured and respectful to the surroundings. The form of the volume emulates centuries old local architectural peculiarities and the former house on the same plot. Simultaneously the new house is clearly contemporary and embracing the future.
The building is purposefully representative, both restless and stoic.
Functionally the building is compact, yet diverse. The northern wing of the building houses the marina captain's office and rooms for hosting guests (sauna, bathroom, economy room and a meeting hall on the second floor). The centre houses a boat repair shop with doors on both sides of the building. The southern tip houses the captain's private quarters on two floors.