EXPO Milan 2015
Architects
Kadarik Tüür Architects
Mihkel Tüür
Ott Kadarik
Graphic design
Uku-Kristjan Küttis, Kaarel Kala, Alari Orav
Team
Helen Sildna, Karlo Funk, Ants Uustalu, Priit Hamer, Kadri Tamme, Liis Mägi, Tanel Trepp, Kristi Tuurman
Open competition
2014, 1st prize
Location
Milan, Italy
Size
1200m2
Status
Completed in 2015
Client
Enterprise Estonia (EAS)
Typology
Tags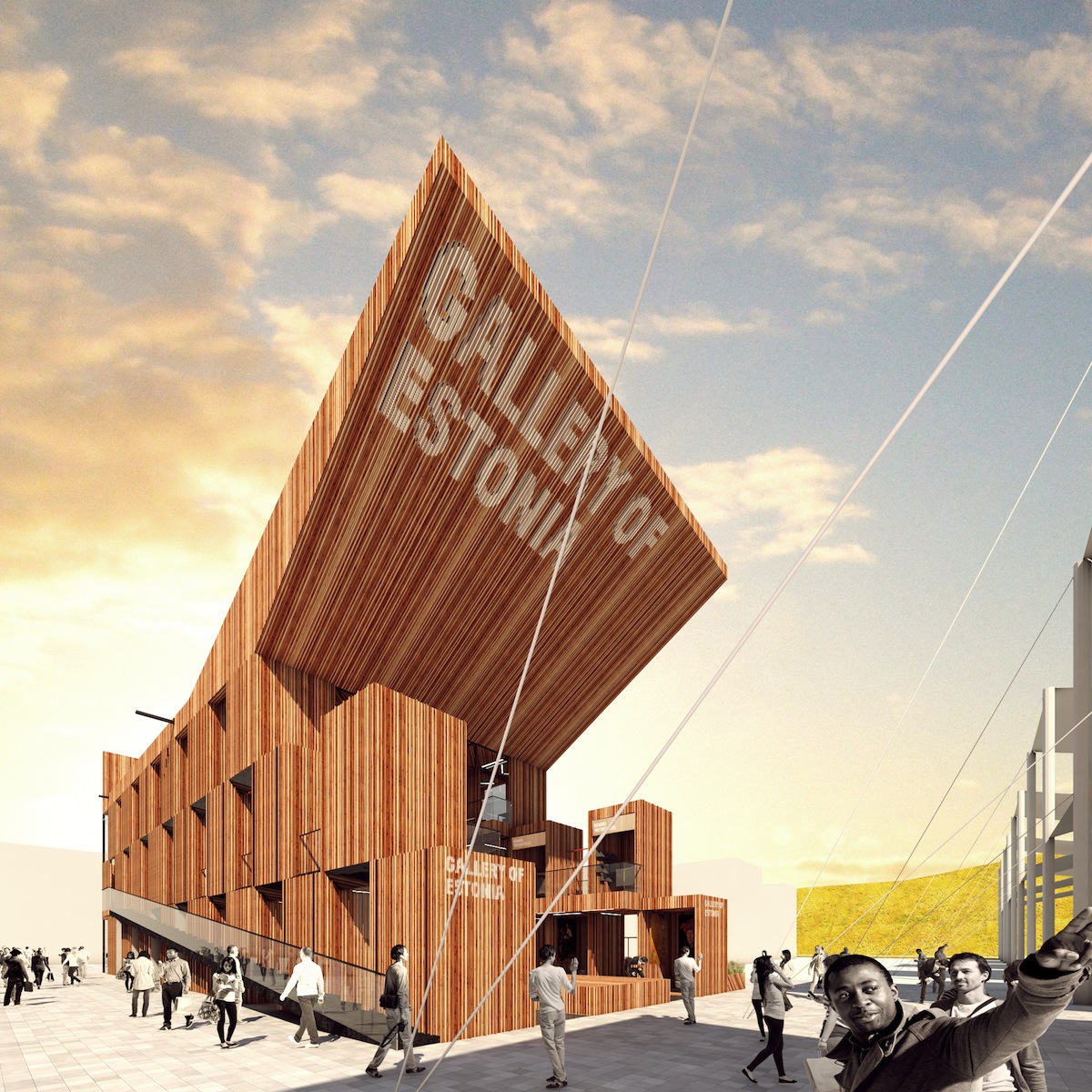 The architecture of the entire pavilion is based on the idea that it should create the best conditions to hold various performances, exhibitions, actions and presentations. The pavilion is not formed for form's sake but is rather a framework for content that will bring the building to life.
The architectural premise for the pavilion is a space with a clear identity that enables visitors to get an idea of what Estonia is like. The pavilion is structured as a gallery of nature and creativity.
The pavilion consists of "nesting boxes" stacked off-centre like cubes, forming the main volume of the building towards the Russian pavilion and along the side of the road inside the quarter.
A "nesting box" is a high room creating a sectioned off chamber-like compartment of space.
After the event, the pavilion is deconstructed and assembled somewhere else or the sections can be used for other functional structures (bus stops, children's playgrounds etc.).
The pavilion is very welcoming of the public. Entering through the central opening, Decumanus, facing the south under a high, lofty awning along with the spacious interior creates a powerful experience entering the "Gallery of_" exhibition. Additionally, there are entrances from the plaza in the north and between boxes from the street.