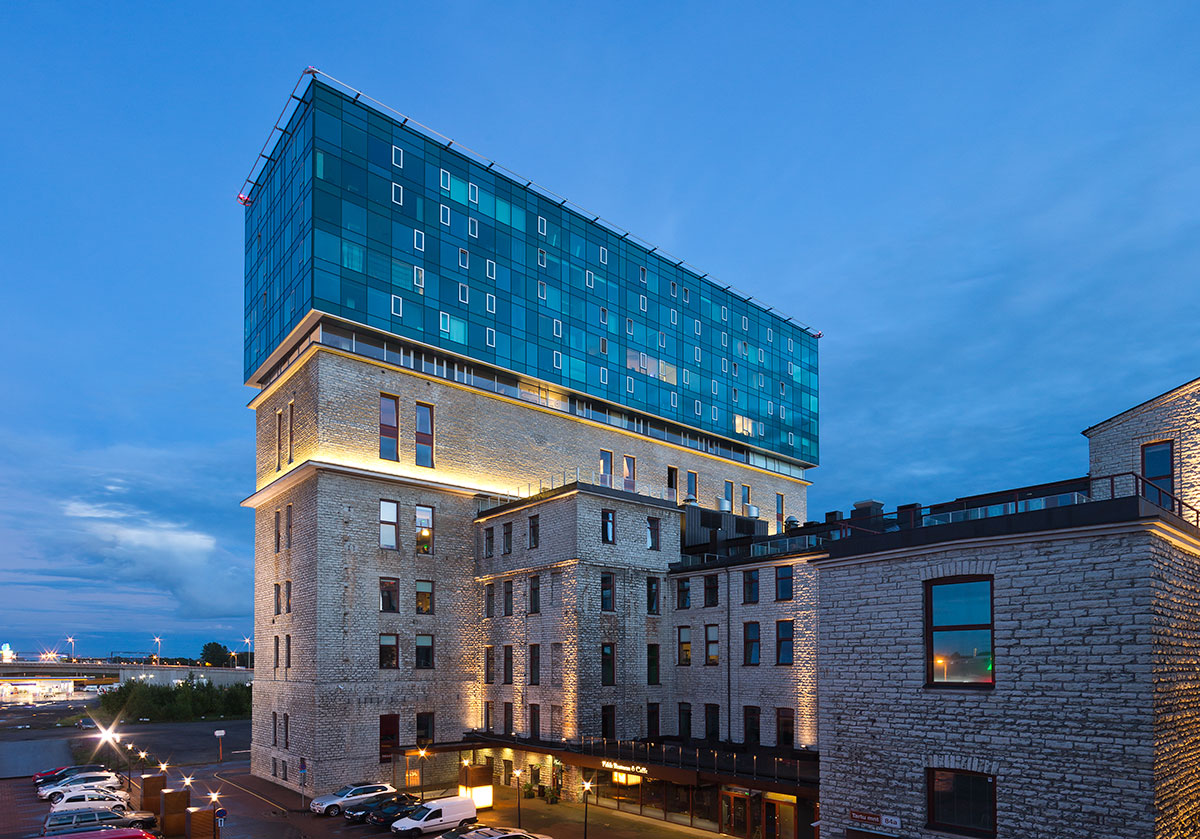 Fahle house renovation by KOKO architects is one of the best examples of architecture during the economic boom of the  2000s in Estonia. It is a building that from an architectural point of view was ambitious, from a real estate development point of view risky, and from the heritage protection point of view controversial, and received a lot of attention from the public.
Situated at one of the main entrances to Tallinn, between the airport and city centre, Fahle house draws the attention of every passer-by. The building is part of the complex of a former cellulose and paper factory. The most outstanding building in the complex is the tall limestone boiler house designed by architect Erich Jacoby in 1926.
The reconstructed Fahle house complex also carries several service and business functions, from beauty salons to a restaurant. Symbolically, the main function of the house is to provide residential spaces because based on KOKO's designs a six-floor section with apartments was added on top of limestone walls.
The interior of the plant had decayed by the time reconstruction started and this made it possible to reorganise the internal layout. Offices and service spaces are located in the historic part and apartments inside the new section on the roof of the former boiler house. The new section is supported by reinforced concrete beams, which have been hidden between the walls of the boiler house and reach down into the subsoil.
The architects tried to preserve and display the historic interior details and the wall and floor surfaces where possible. For example, the reinforced concrete hoppers, which directed wood mass into the gigantic boilers, are part of the fourth-floor offices and apartments. The boilers were destroyed but their locations are marked using circles on the ceilings and floors.