Ferrum Department Store
Architect
Invited competition
1st prize
Location
Kuressaare, Estonia
Size
2220m2
Status
Completed in 2003
Client
Saare Kinnisvara AS
Photos
Arne Maasik, Alver Architects
Typology
Tags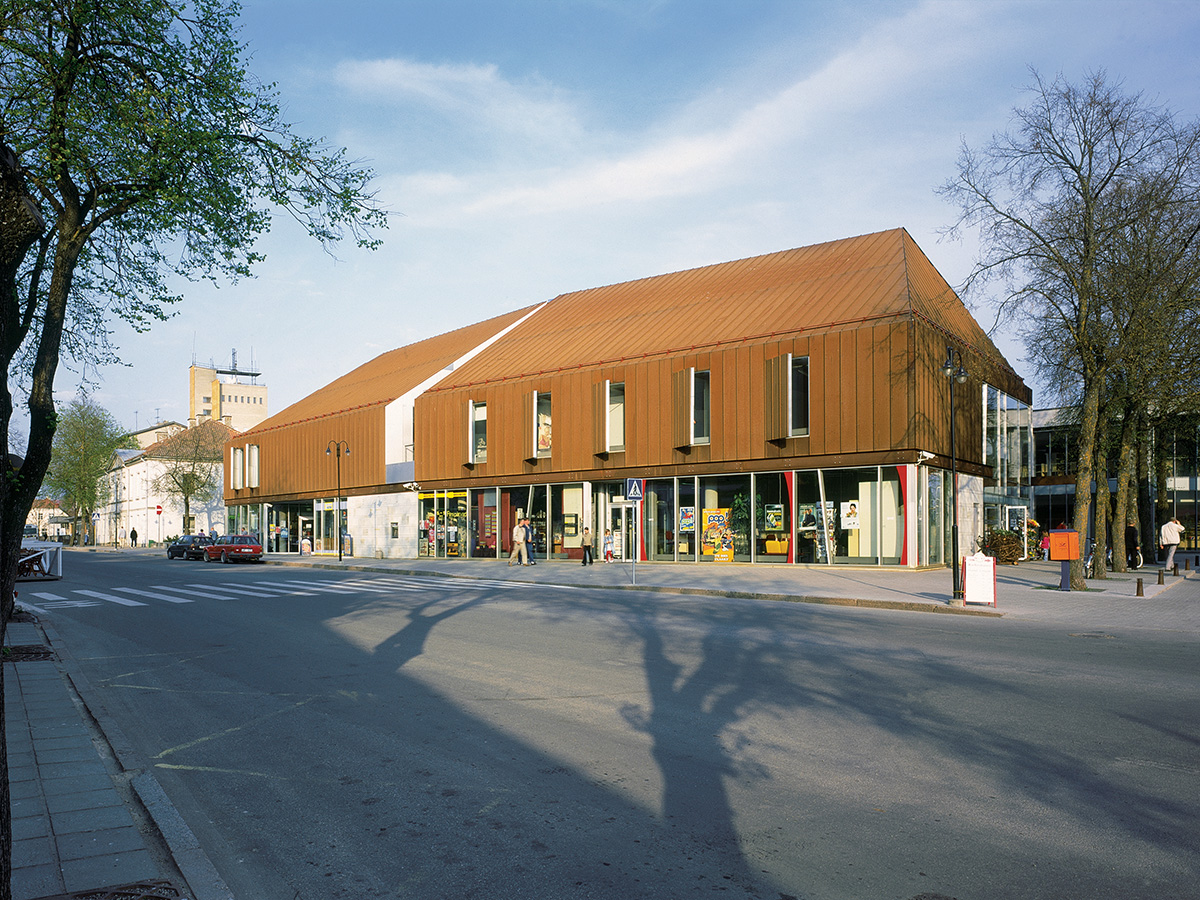 Ferrum department store is located in the very centre of Kuressaare, the capital and only city of Saaremaa, the biggest island off the west coast of Estonia. The building is situated on Kuressaare's main street, fitting a void between some of the oldest buildings in Kuressaare and a couple of newer ones from the middle of 20th century.
The morphology of the building takes into account the texture of the existing old town and the plot itself as well as the spirit and appearance of old gabled roof housing with their red brick tiles that form the core of old Kuressaare. The building's volume and street facades correspond to the surrounding scale of the streetscape, its height and rhythm. Two passages, one external and the other internal, cut through the building following the existing pedestrian routes around the plot and help to "lift up from the grounds" the liminal area just behind the new building.
The choice of materials, Corten steel and local limestone, mirrors the main local existing building traditions but adds some fresh touches of contemporaneity. The interior spaces are built around a vertical atrium covered by steel "ribs" and open on one side towards the south-side greenery around the building. Right in the centre of the atrium there is a solid wooden staircase curving from the Ground floor up to the First floor.
The program of the building consists mostly of commercial retail spaces. There is no basement and the attic is occupied by HVAC systems.
The main structure of the building is made of in-situ concrete load bearing walls and floor slabs covered by steel rafters.