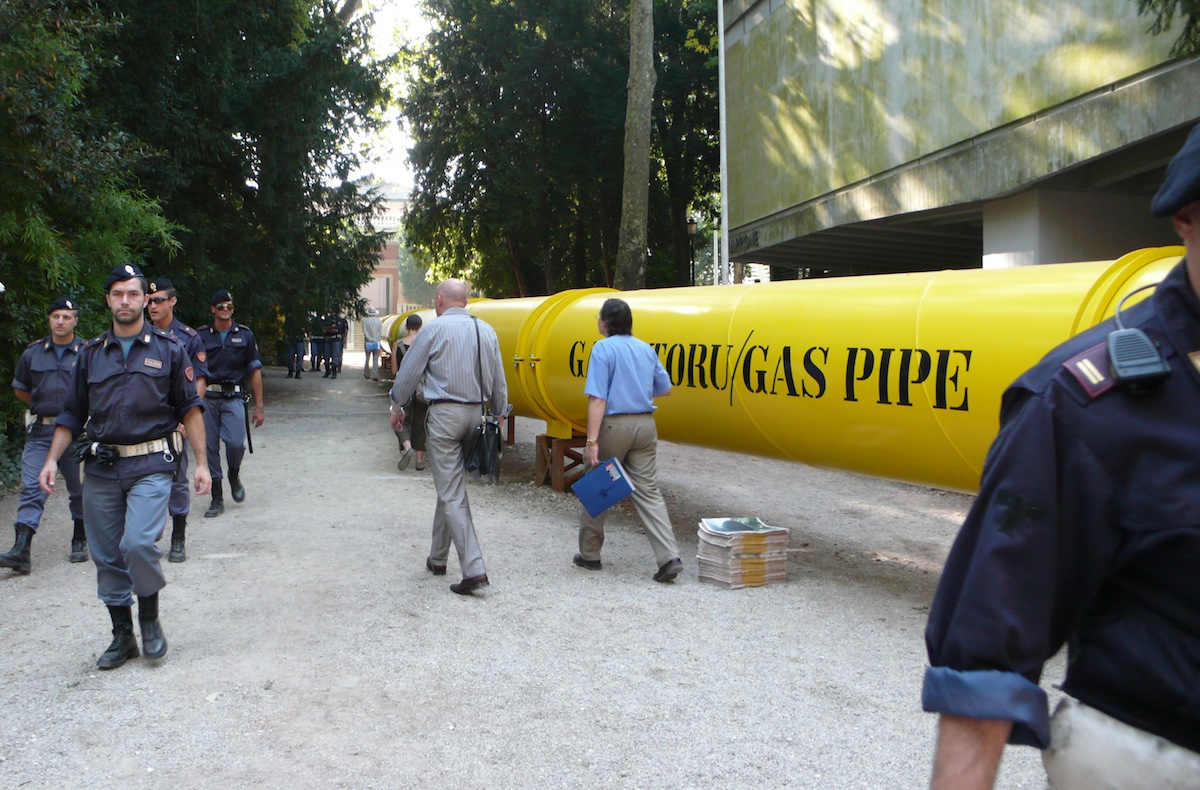 The Estonian exposition at the XI Venice Architecture Biennale "The Gas Pipe" addressed various issues of contemporary spatial organisation and developments in landscape. The exposition focused on a large-scale public space installation in Giardini. A 63 metre long life size elevated gas pipe was erected along the pavement between the Russian and German pavilions.
The project was inspired by the controversial Nord Stream pipeline, which was initiated by the Russian state-owned Gazprom to transfer gas straight from Russia to Germany. The plan to lay a gas pipe on the Baltic Sea floor was widely contested due to ecological as well as geopolitical concerns. The pipeline has a significant position and effect over the Baltic Sea region, while also being a part of an omnipresent, ever-expanding network of gas pipes and other infrastructure projects that are central to the cross-border power grid of the contemporary world.
In accordance with the general outline of the 2008 biennale, the installation did not posit solutions but rather questioned reality, posing and framing problems concerning key mechanisms determining the contemporary physical environment. The installation highlighted the spatial dimension of politics and the politics present in architecture. It raised the question of the architect's position and role in relation to power and the feasibility of critical architecture as such.
In spite of the Biennale and other institutions presenting the glamorous side of architecture, the reality of the environment surrounding us depends a lot on other factors besides the creative intentions of the architect, such as economic objectives, political compromises and various bureaucratic regulations.
Simultaneously, the installation works as a powerful piece of public sculpture – The "Gas pipe" confronts the viewer as a tangible, inescapable and massive real presence that invites numerous multi-layered interpretations.