Hedon SPA
Architects
Allianss Architects
Tarmo Teedumäe
Paco Ulman
Inga Raukas
Co-architects
Helle-Triin Hansumäe, Kaarel Künnap, Kaiko Kivi
Interior Design
Tüüne Kristin Vaikla, Urmo Vaikla (Vaikla Stuudio OÜ)
Location
Pärnu, Ranna Boulevard 1, Estonia
Size
6824m2
Client
Completed in 2011
Photos
Mudaravila Investeeringud OÜ
Paco Ulman
Typology
Tags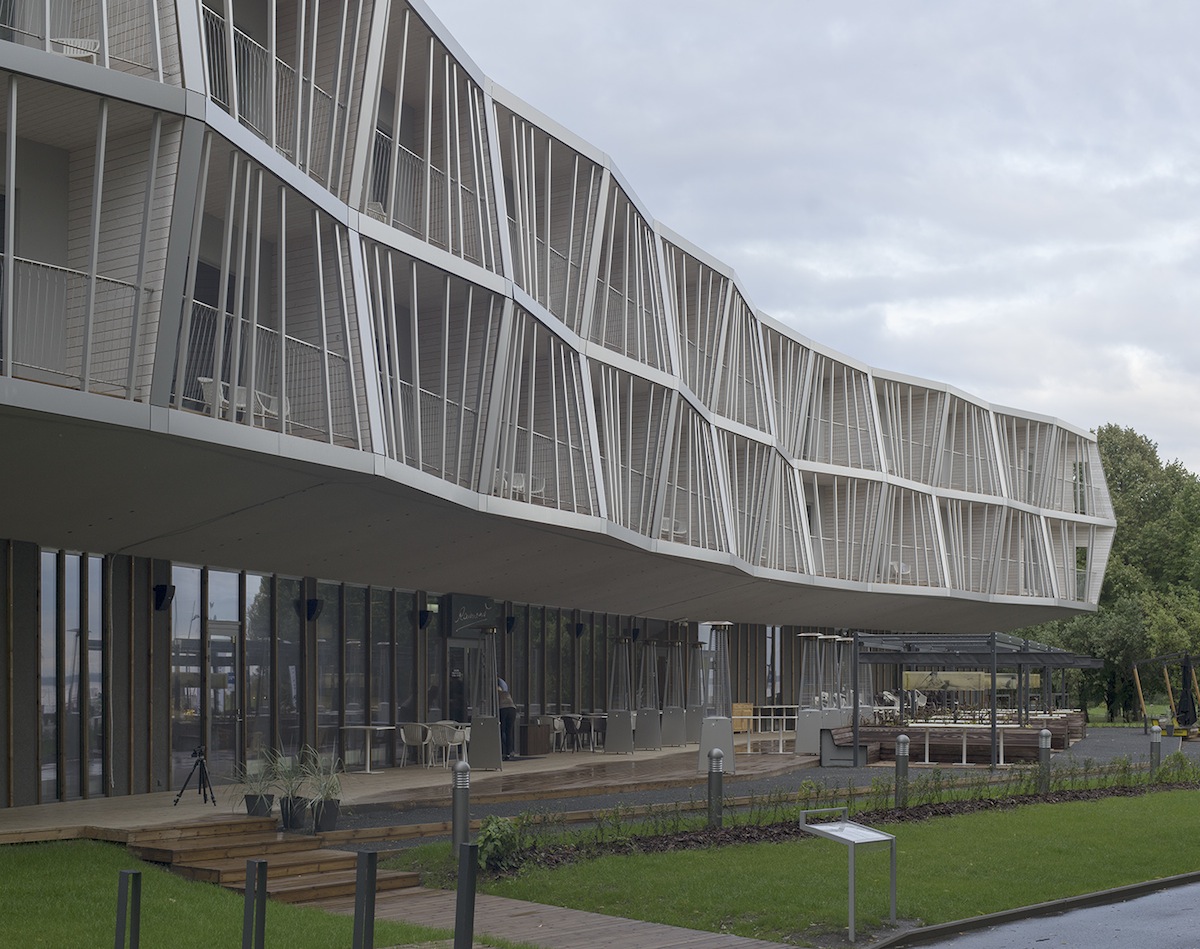 Pärnu is the most important resort town in Estonia. Known for its healthcare and recreational facilities starting in the days of the Czars, the town in South-Western Estonia has several architectural masterpieces from different periods. The number of such buildings was increased with the opening of a contemporary addition to the historic neoclassical Mud Baths building (built in 1926-1927). The old building is one of the most iconic resort buildings in the town.
The extension designed by Allianss Architects is a subtle interpretation of Pärnu's resort architecture. The addition has been skillfully integrated with the historical Mud Baths building and together they facilitate the Hedon Spa & Hotel. The complicated goal of the project was to suitably combine the existing historic monument with a new extension. The latter was expected to have a contemporary design, give due consideration to the surrounding park landscape and enliven the adjacent area.
Bright exteriors of the contemporary extension have a delicate, almost tranquil quality. Due to its inverted facade on the Ground floor, the solid mass seems to be floating in the air. Interior solutions were designed in close collaboration with interior architects, aiming at the highest quality, yet refraining from pompous luxuriousness.
The historic building houses a day spa with pools, a quiet spa, body treatment rooms, a health centre and 4 hotel rooms. The extension added on the sea-facing façade houses a restaurant, reception area and conference room on the Ground floor and 68 hotel rooms on the first and second floors.