Hotel Ülemiste
Architects
Interior Design
Meelis Press, Hillar Mänd (M. Press Arhitektuuribüroo)
Location
Lennujaama Road 2, Tallinn, Estonia
Size
8100m2
Status
completed 2002
Construction
AS FKSM
Client
AS Noravest, Hotel Ülemiste
Photos
Kaido Haagen, Arne Maasik
Typology
Tags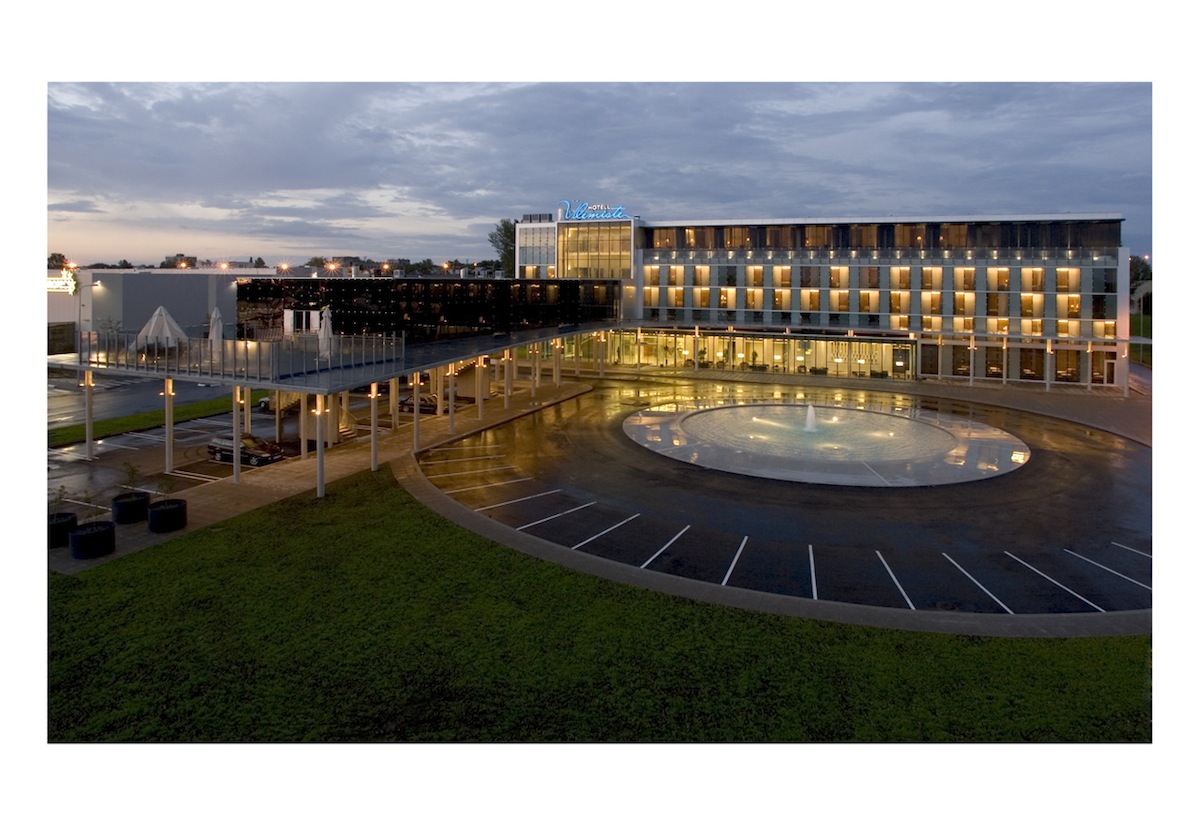 Ülemiste Hotel is well-matched to the idea of luxury airport hotels, which is popular abroad. Business travellers wishing to have privacy and get a good night's sleep are willing to pay more for the service also. However, this is not the most important argument in Tallinn, where the airport is close to the centre of town. The environment surrounding the hotel is heterogeneous. On one side is a giant, characterless shopping centre; a developing technology campus is nearby; views over Lake Ülemiste provide additional value. Over the course of the hotel's construction, almost nothing was left of the former Aeroflot Hotel besides its barely noticeable supporting structure. By using two materials – concrete and glass – throughout, the architect tried to minimise the border between the exterior and the interior.
The use of a large number of variously treated concrete surfaces alludes to the International style of the 1950s and 60s, in which airport architecture comprises a separate chapter. The most famous is Eero Saarinen's TWA Terminal in New York. The lower section of Ülemiste Hotel, with conference rooms and a 70s-style nightclub which is in contrast with the otherwise pure modernist interiors, intersects the five-storey hotel block.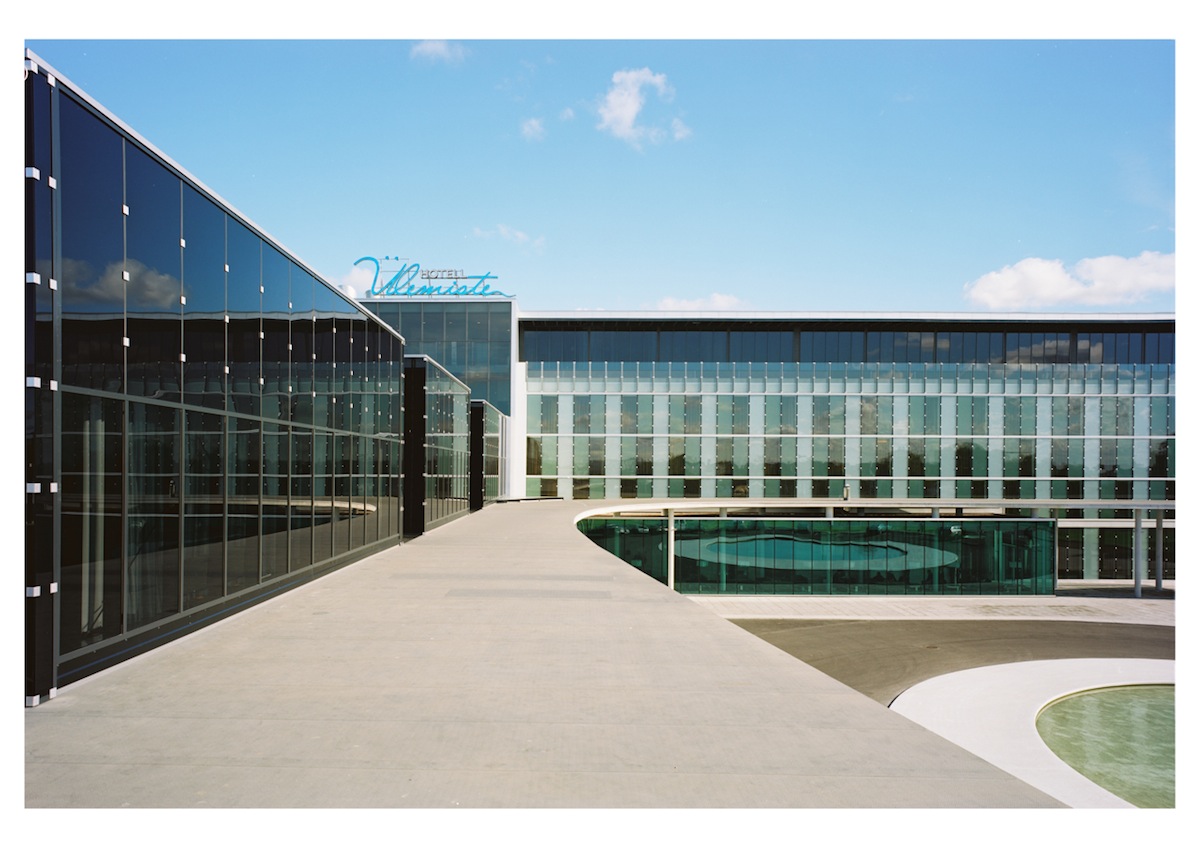 The severity of the angular volumes is softened by a dynamic concrete wing, which echoes the shape of the round fountain. A "forest" of slim columns located under the lower section, which also acts as a canopy for cars, required precise calculations on the part of the engineers in order to ensure that additional diagonal supports would not be needed for the verticals. 
The interior is spacious and filled with light. A true triumph of concrete is achieved in the bar, where a cast-concrete bar counter and ribbed wall shelving are located. In the rooms, the choice of natural materials is continued with wood veneer.
Ülemiste Hotel as an integral whole (the architecture, engineering solutions and execution of the construction work) was recognised by the Cultural Endowment of Estonia and also received Concrete Association of Estonia's Building of the Year award.