Kentmanni Apartment Building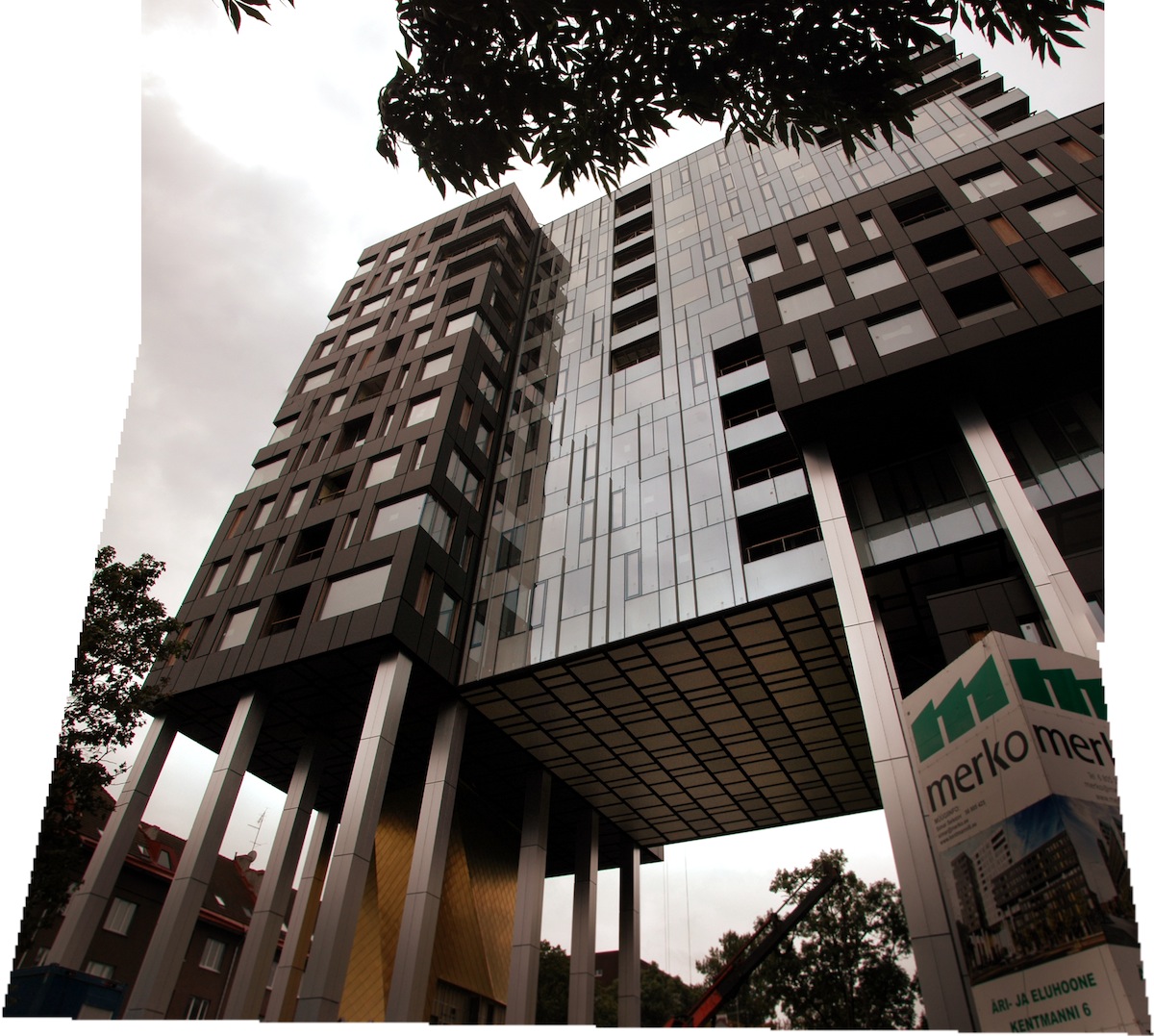 The visually extravagant apartment building on Kentmanni Street in central Tallinn contributes positively to its vicinity not only with architectural qualities but also with its urban-scale. The edifice consists of two large volumes. The horizontal volume is set on the perimeter of the street and provides easy access to commercial spaces on the ground-floor. The vertical volume on the other hand stands on posts above a boulevard and is one of the visual foci of the surrounding neighbourhood.
While the size and particular positioning of the building have raised passionate debates, the sheer architectural detailing of the whole building is rich and exquisite. Various types of materials (glass, sheet metal, wood) were used to articulate different parts of the exterior (entrances, balconies etc). Apartments within the building are of different sizes and should satisfy the desires of both local and foreign urbanites aiming to live in the city centre of Tallinn.