Kentmanni 6 Residential and Commercial Building
Architect
Location
Kentmanni 6, Tallinn, Estonia
Size
19758 m2
Status
Completed in 2015
Photos
Kert Saarma
Typology
Commercial Projects, Residential
Tags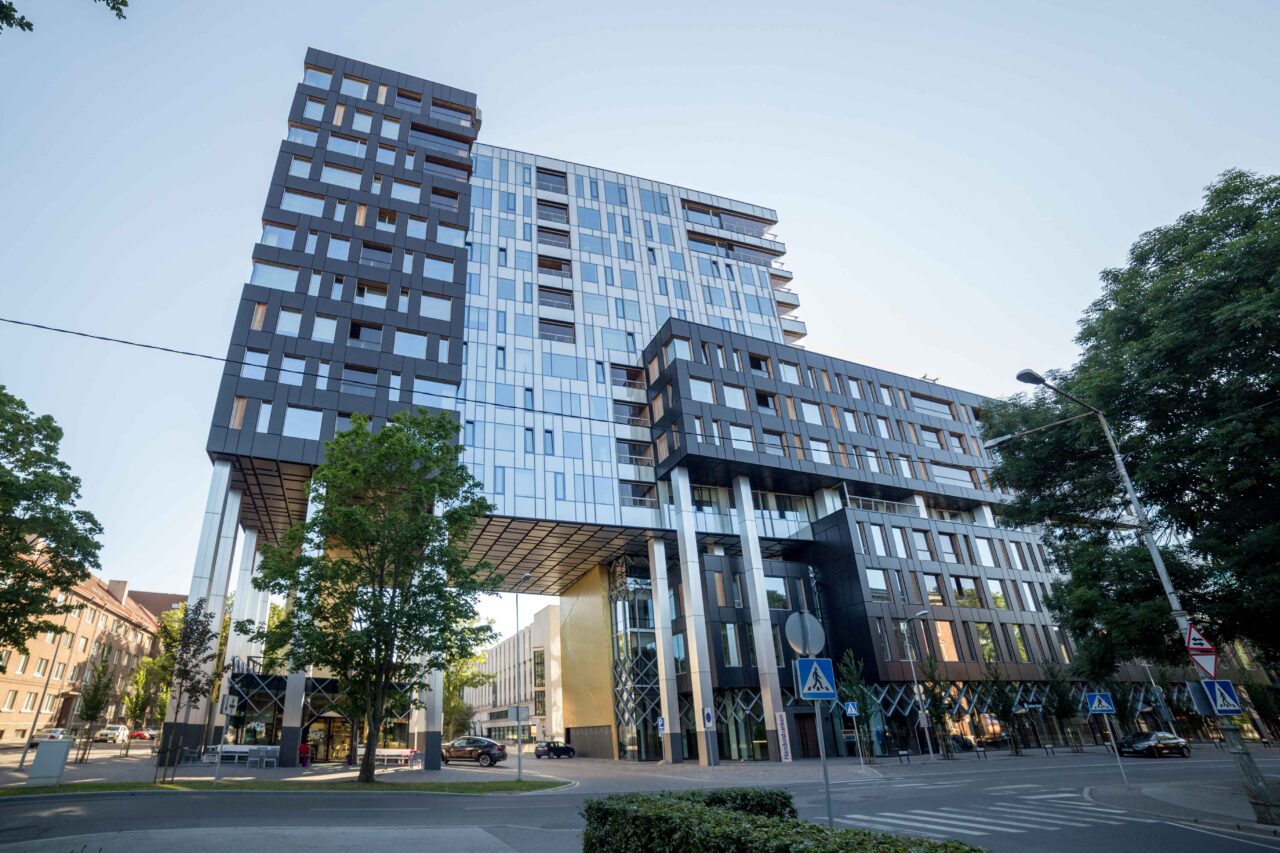 Rävala Boulevard and part of the buildings surrounding it are one of the most consistent examples of Stalinist urban planning in the centre of Tallinn. The luxurious residential and commercial building glittering in the sun at the end of the long boulevard enters into an active dialogue with the existing urban space and finishes the boulevard that starts at the Radisson hotel. Depending on its surroundings, the building is divided into sections of different height – the low five story part in immediate relation with the neighbouring buildings seems to be turned into its negative and transferred behind the pillars, the main volume, however, soars into the sky and becomes accentuated in the urban space.
The horizontal volume is set on the perimeter of the street and provides easy access to commercial spaces on the Ground-floor. The vertical volume on the other hand stands on posts above a boulevard and is one of the visual foci of the surrounding neighbourhood. The highly modern sumptuous building attempts to introduce big-city density and wealth into the hectic environment of Tallinn's city centre.
Various types of materials (glass, sheet metal, wood) were used to articulate different parts of the exterior (entrances, balconies etc.). Apartments within the building are of different sizes and should satisfy the desires of both local and foreign urbanites aiming to live in the city centre of Tallinn.