Koidula St 24
Architect
Project team
Markus Kaasik, Andres Ojari, Ilmar Valdur, Merje Müürisepp
Landscape design
le balto (Berlin)
Location
L. Koidula 24, 10150 Tallinn
Size
1,958 m2
Status
Completed, 2005
Photos
Kaido Haagen, Martin Siplane
Typology
Refurbishment, Landscape and Urban Planning, Residential
Tags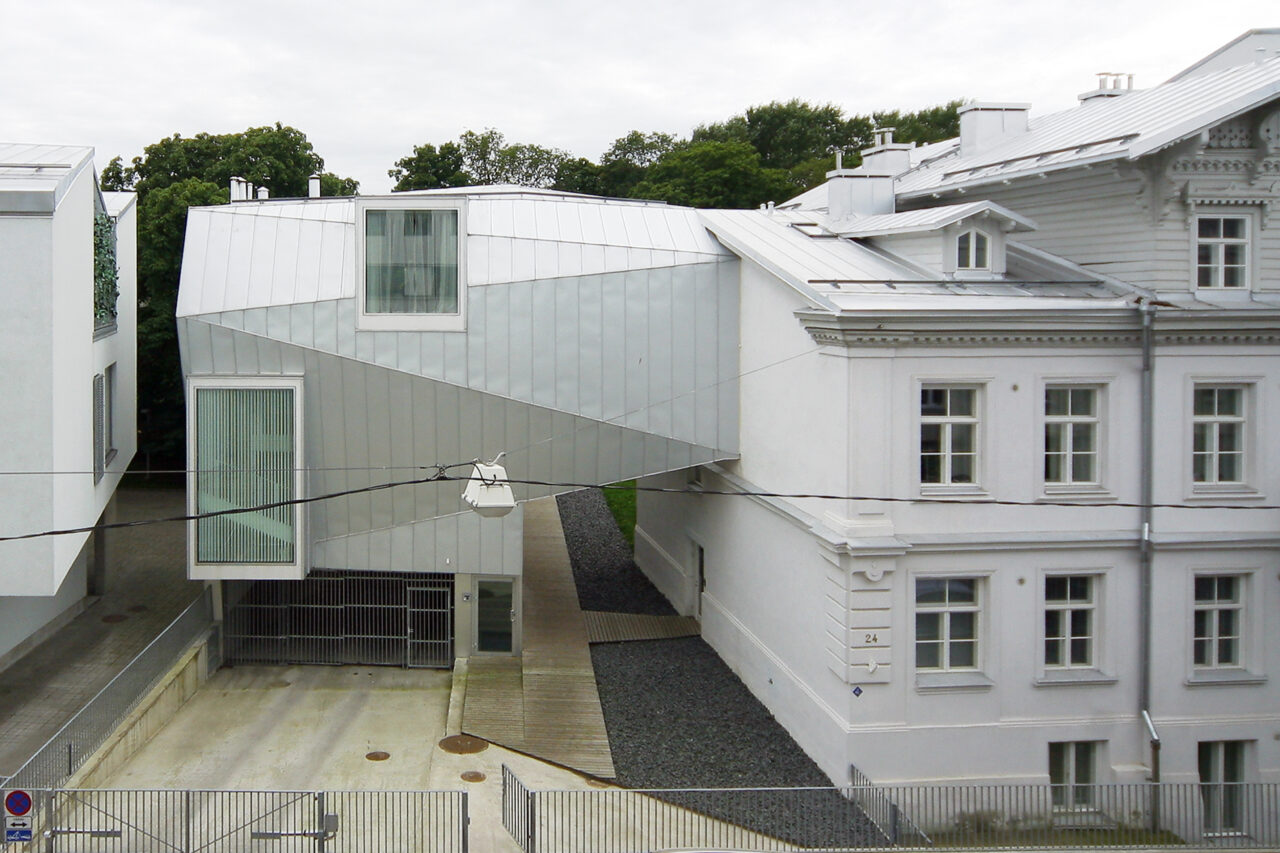 Kadriorg might be considered one of the most "hostile" areas of Tallinn towards modern architecture. This apartment building is the one that has generated the most controversy in recent years in this area. This development in one of the most prestigious living areas in Tallinn consists of a renovated 19th-century townhouse on the street and a new wing in the courtyard. The old building fully retained its appearance, but the interior structure was greatly altered, creating new connections between the floors.
The historical building acquired a striking metal clad addition next to it, although a passageway leading between the two offers a glimpse into a totally different environment in the yard. The new wing is light and airy with a facade marked by the rhythm of entrance galleries, terraces and stairs. To the garden facades openness contradicts the sort of rudeness of the street facade with its closed walls and stainless-steel coating. At the time of completion, the gallery-style solution was still quite novel in Estonia.
The interior features strict functional division – an entrance area first, followed by living space in the middle and service areas on the furthermost side. The complex has 16 apartments. The overall layout of the complex resulted from the idea to preserve the garden, which was transformed by Berlin-based landscape architecture office le balto. To accommodate this the parking for the inhabitants was placed underground.