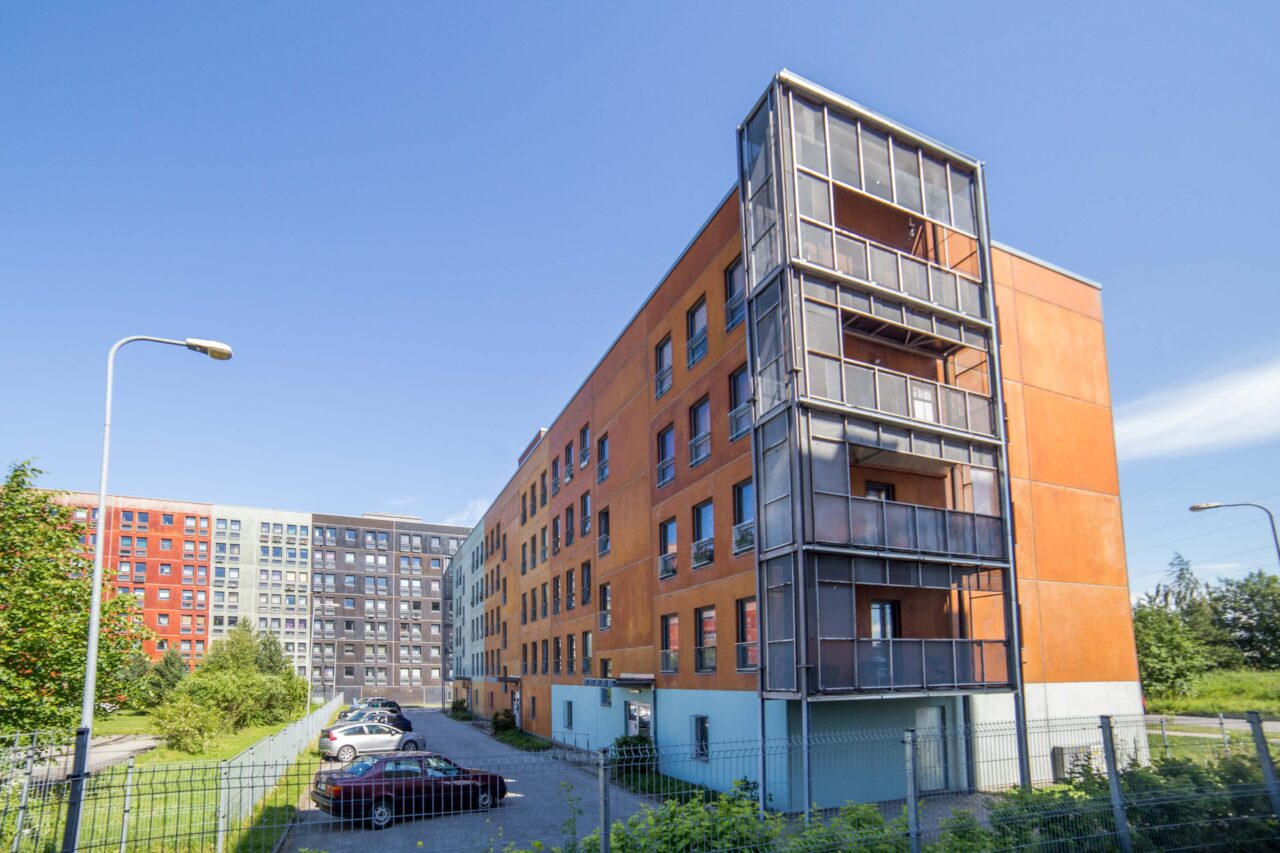 After their completion in the early 2000s, the social houses on Alvari and Loometsa Streets initiated a lively discussion about the location and architecture of social houses and their influence on the surrounding social environment. The houses designed by Architects Muru and Pere have been built as cheaply as possible, but the choice of materials, the solution of the facade and the rhythm of the windows attempt to change the image of municipal housing as being camouflaged in the urban space and hiding the socially precarious population.
The buildings are situated in the Lasnamäe district, a 1970s and 1980s housing area characterized by the hundreds of blank apartment blocks built of prefab concrete elements. During the design process the architects took into account this late-Soviet environment, its structure and aura. The task for the architects was to create an easily buildable and economic house. This is the reason why the box-like shape was chosen, and it was married with balconies and balconets. The facades are enlivened with different chemical treatments on the concrete and zinc covered metal elements.
In total the two blocks house 142 municipal flats that are rented out by Lasnamäe District Administration. Most of the apartments are 1-2 room flats, but there are also some with 3 and 4 rooms. The ground floor houses a sauna and a recreational room in addition to the storage rooms of the inhabitants.