Lootsi 3a Apartment Building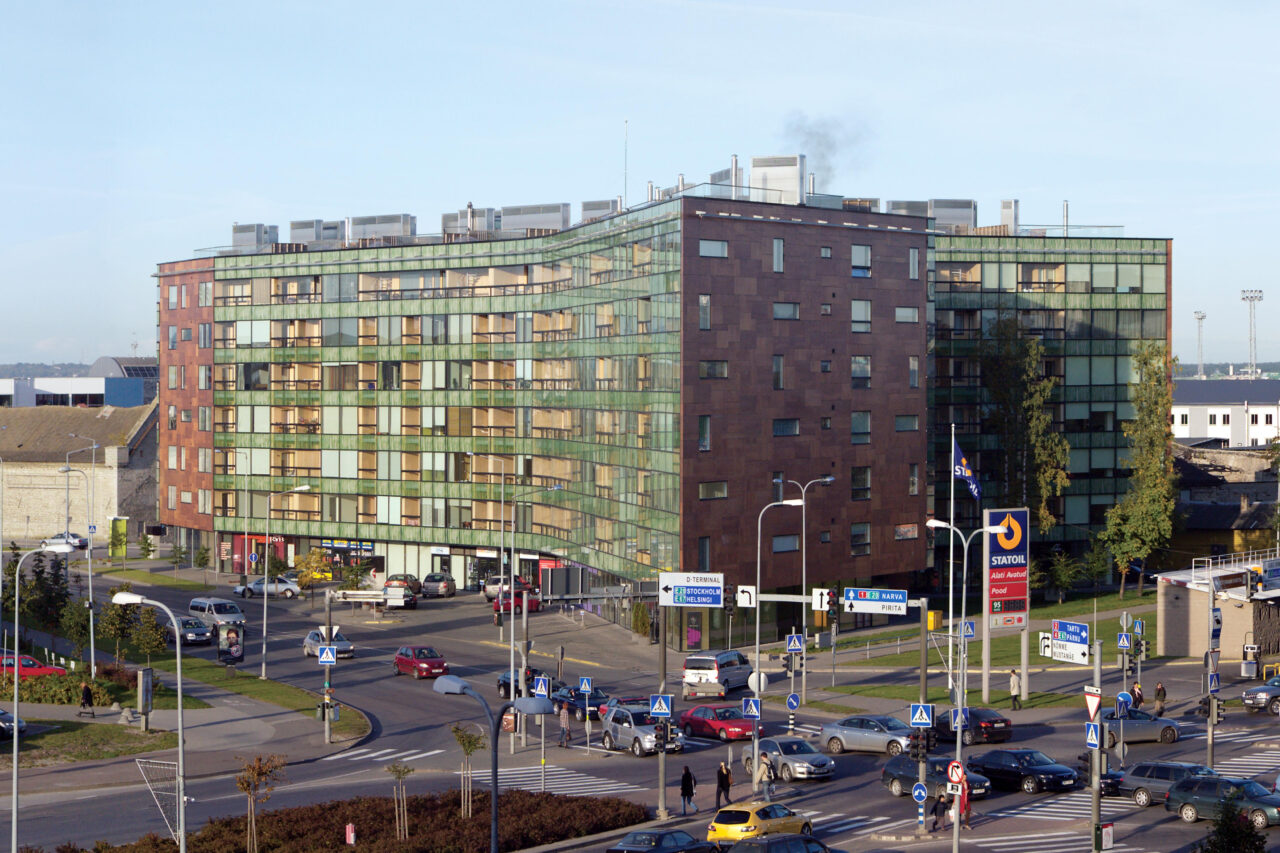 This building was the first proper urban structure to be erected in the harbour area, setting the trend for bold and elegant solutions. The harbour area used to be a semi-closed industrial area during the Soviet period and only since the 1990s has it been developed as a modern urban environment in the vicinity of the port and the old town. The architects saw the challenge to create one of the first living quarters close to the port, offering the residents views of the old town and airiness and at the same time to contribute to the public architecturally and urbanistically.
The Y-shaped layout stems from the triangular plot and the aim to avoid a large, stuffy volume.
The triangular site was created by the planned extension of a 4-lane traffic artery. The plot's location could be described as problematic: set amidst the harbour area and next to a major traffic junction with not much urban fabric around for support.
Young and mainly childless individuals were seen as the target group in such a context, and thus the apartments are compact and efficient with one or two rooms. The light and airy feel emanates from the overall form as well as from the unusual facade materials. The facade materials are chosen to imitate nature; exterior panelling resolved with natural wood veneer, spandrel glass printed with patterns of plants, and glazed curtain walls which project a human face to the street.