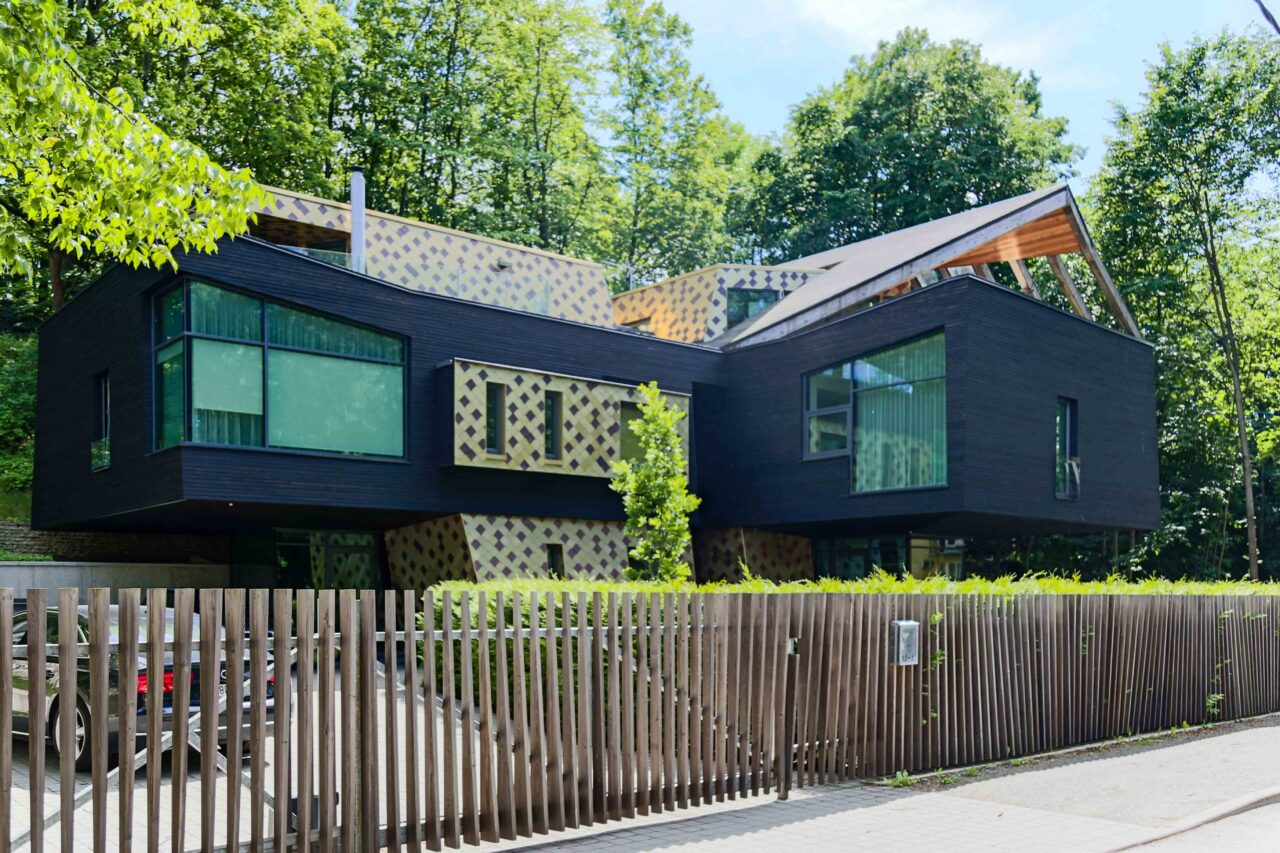 This duplex provokes and startles. At first it can be challenging but on closer inspection it reveals itself to be a well-functioning dwelling with a strong concept. Its demanding urban and natural environment set boundaries that require inventive solutions to overcome them. The new semi-detached house added to the row of historic wooden lace villas in Mäekalda Street tries to compete with them in vanity or simply to surprise the passing people.
The villa is raised into the air with its gabled roof and merges into the row of historic villas, yet the exclusive and extraordinary facade makes it impossible not to notice the building. Kadriorg has always been the cradle of the well-off and wealthy architecture.
Approximately half of the site is taken up by a steep incline which demanded meticulous planning to position the volumes that make up the building. The two parts of the duplex are positioned perpendicularly at the foot of the slope. To maximise the size of the front yard the main volumes are raised and cantilevered. The units themselves are separated by the passageway to the technical rooms behind the building.
The main volumes are defined by their slanted walls, infrequent form and rare materials in the Estonian context. For the larch siding the ancient Japanese technique of Shou-sugi-ban was used (charring wood to allow it to resist the elements). The ensuing charcoal barrier preserves the wood and makes it fire, rot and insect resistant. For the metal siding copper and a special alloy of copper and aluminium was used.