National Library of Estonia
Architect
Location
Tõnismägi 2, Tallinn, Estonia
Size
43 451m2
Status
Completed in 1992
Photos
Ott Alver
Typology
Tags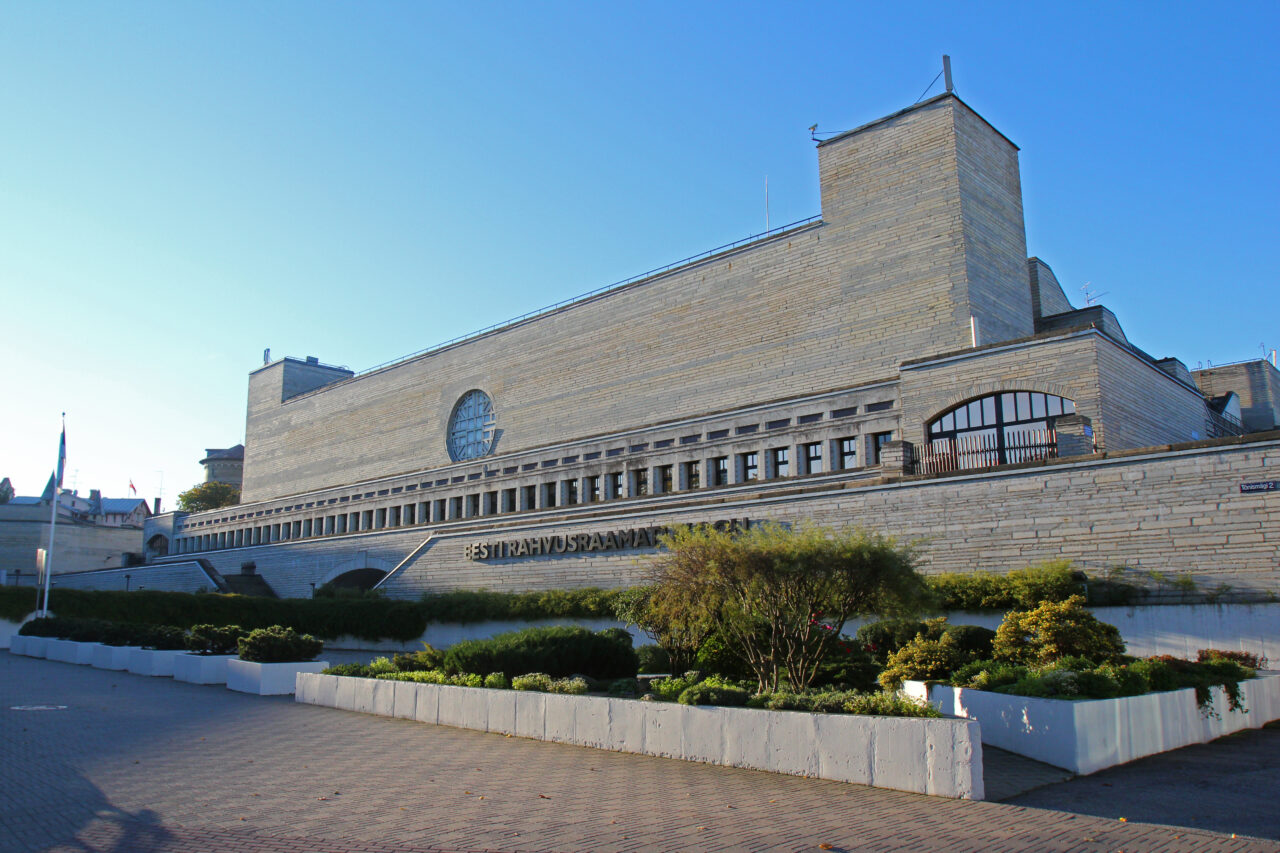 The National Library, although completed in 1992, was the last Soviet megastructure built in Tallinn and designed by Raine Karp. Raine Karp has been an architect with perhaps the most original handwriting and the most controversial reception over time in Estonia. During Soviet times, he received several substantial state-commissioned projects and completed them in a highly unique manner, at the time attracting criticism for his position, but later on being highly appreciated for his work.
The National Library was designed as Estonia's main public library, with underground floors for a huge book depository. The formal solution aims towards grand monumentality and a ceremonial, solemn interior atmosphere. The building with its pyramidal roof opens to the entrance square. The main volume of the structure is symmetrical.
Limestone, adopted for both exterior and interior use, relates to the locality and Estonian building traditions; rose windows add a touch of the sacred. The black ceiling harks back to a well-known poem by Juhan Liiv. Similar to Linnahall, the building features stairs and accesses all over the structure, adding a clearly urban dimension.
The eight floors tall building with three floors below the ground houses 20 reading rooms with 600 reader's seats and the library's stacks are designed to hold five million volumes. Until the opening of the Latvian National Library in Riga it was the largest library in the Baltic States.
Because the construction took place at a time of major political and economic transformations, the architect's project was never fully finalised. The building is now under reconstruction, the results of which are expected to be seen in 2025.