Nõmme White House
Architects
Interiot Design
Kaire Kemp-Tišler, Ea Andla
Location
M. Metsanurga 8a, Tallinn, Estonia
Size
406m2
Status
completed 2007
Construction
AS Merko Ehitus
Client
private
Photos
Kaido Haagen, Martin Siplane, Arne Maasik, Ülo Josing
Typology
Tags
Organising a competition for a private house is an unusual event, even more so if the competition is for three houses at once. This opportunity presented itself in the form of a corner lot in Nõmme, where three friends wished to build three prominent and similar homes that would also fit into the milieu of Nõmme (district in Tallinn, mainly private houses since the end of 19th century). Of the three houses, only one (the White House) was built in its original form; one of the lots changed owners and the house was redesigned to be larger (the Black House), and an architect with a completely different style was given the commission for the third. Only a closed-off concrete surface imprinted with traces of the formwork is visible to passerby: the building's expressive form can only be seen from the yard.
The house is spread out on the lot and only one corner, which accommodates the study, is taller as a counterpoint. The broken surfaces of the white anodised aluminium eaves and the abundant use of glass create an immediately recognisable face for the house.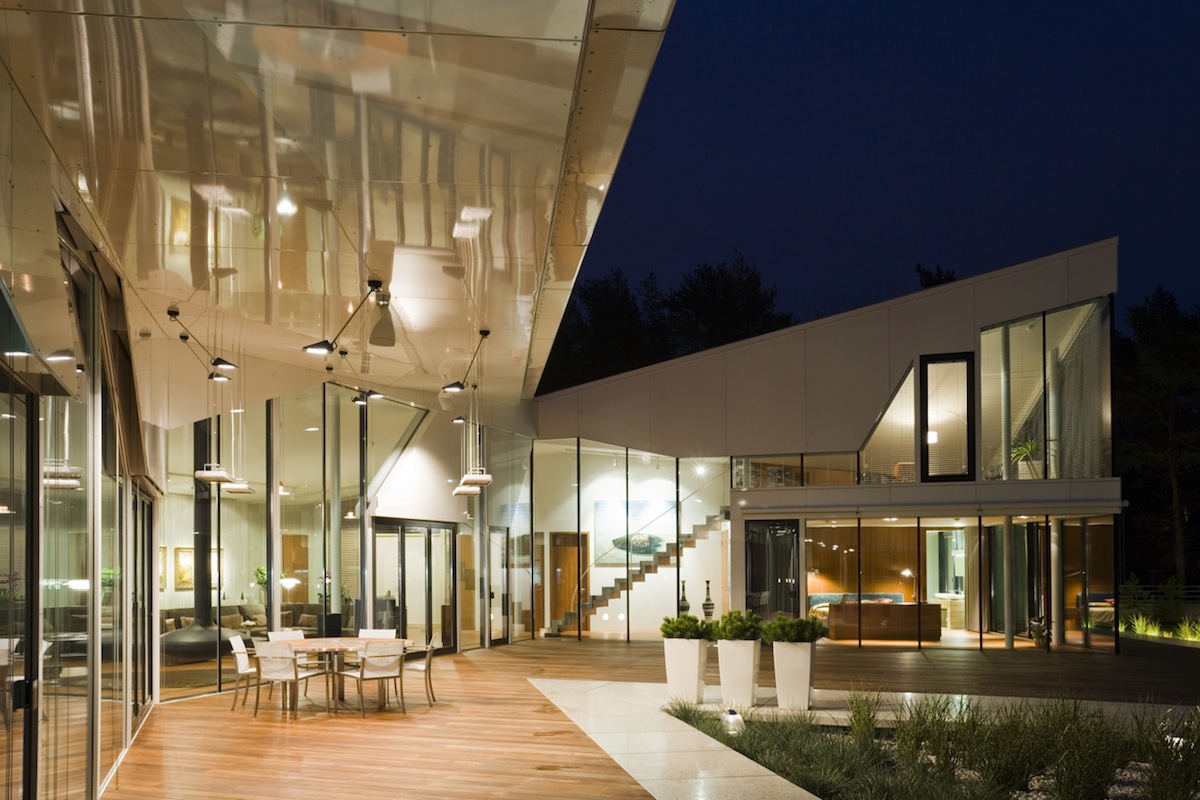 It is distinguished from many other photogenic "magazine houses" by the execution of details and extremely high construction quality. The building's surroundings have also been carefully considered. The house has three large terraces (an entry terrace on the street side and two in the yard that face in different directions). The extension of the living space into the yard is emphasised by the continuation of planking running in the same direction on the wooden terraces, which are edged by thin concrete terrazzo tiles. A pathway of white cobblestones runs along the outer wall.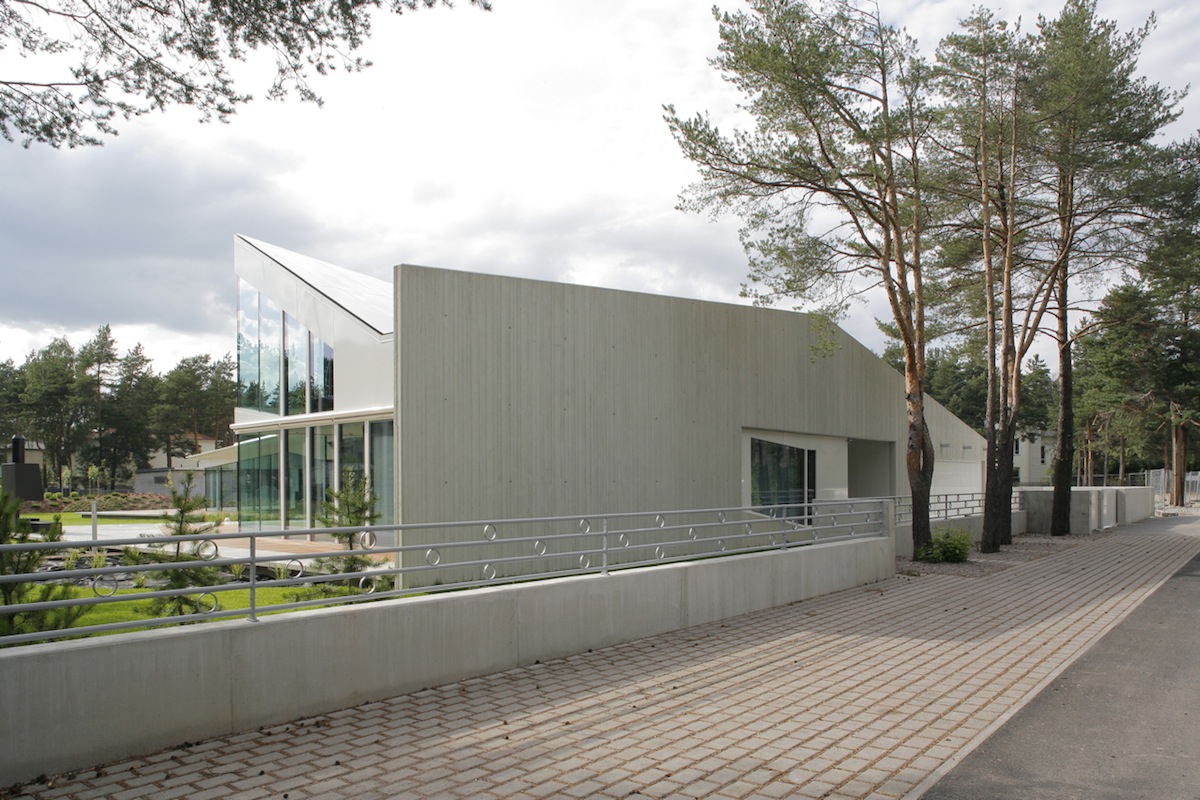 The interior is comprised of a flowing open space, where all activities are intertwined. Only the bedroom is in a separate and more private zone. In addition to the glass and concrete that dominate on the exterior, wood is added as a material on the interior – thereby creating a warmer atmosphere. The entire house is packed full of automatic equipment contained on a separate utility floor in the basement. The most interesting technical detail is the use of sensors on the glass façade that change the angle of the window shutters based on the movement of the sun.