Noole 8 Apartment Building
Architects
Eek & Mutso Architects
Margit Mutso
Co-author
Kristi Põldme
Location
Noole 8, Kalamaja, Tallinn, Estonia
Size
4396m2
Status
Completed in 2008
Client
Agulimaja OÜ
Photos
Reio Avaste
Typology
Tags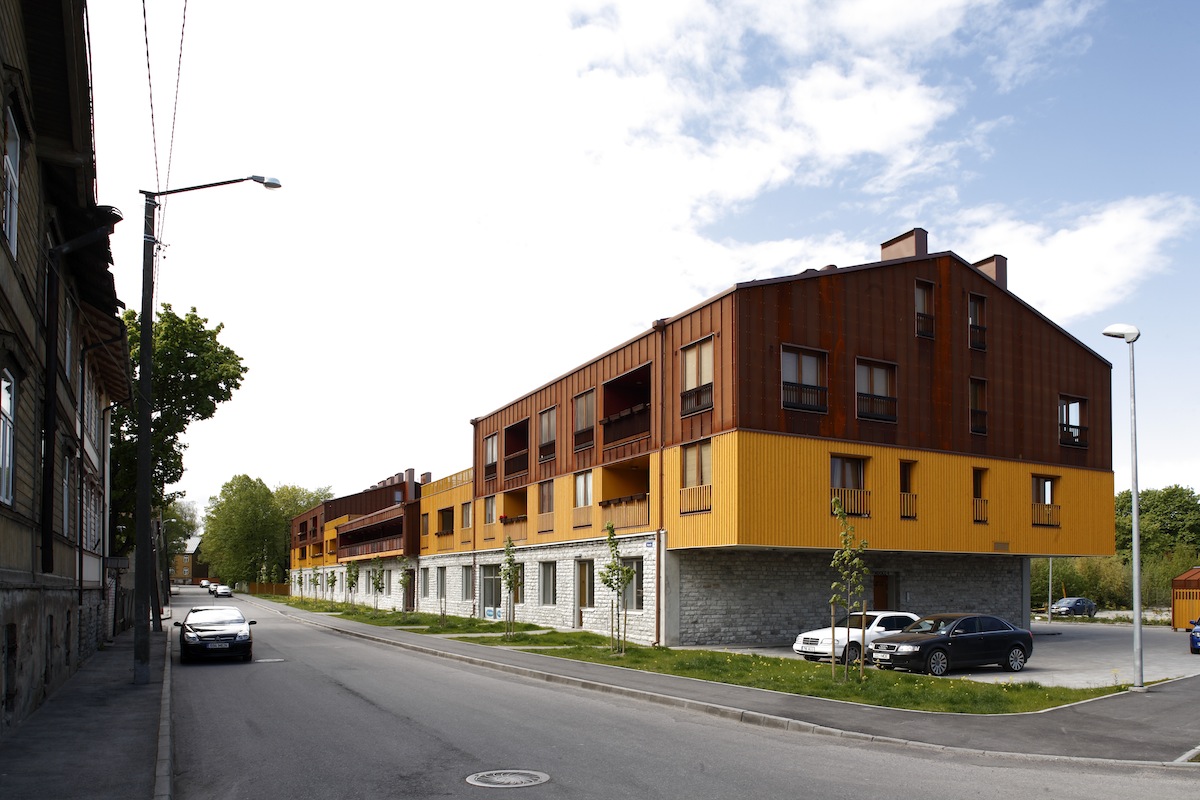 Kalamaja is one of the wooden suburbs encircling the old town of Tallinn. In the last decade, the once rundown and poor housing district has been transformed into one of the most desired dwelling areas. People relocate here in search of bohemian charm, romance and greenery.
This apartment building on Noole street is one example of negotiating contemporary architecture into an environment that is under heritage protection. The outer appearance of the unusually long building was largely determined by the historic factory structure, the outer limestone walls of which form the Ground floor. Nearly all apartments have generous outdoor areas and different floor plans, with sizes varying from one­ to five rooms per apartment. Apartments under the gabled roof have two levels.
The long and monotonous build of the house was broken by cut-in and overhanging balconies and terraces to give it a more subtle and intriguing look. Finishing materials and details were chosen to correspond to the surrounding neighbourhood: vertical boards and batten siding (so called Swedish siding) that extend to form the guard rail for the French balconies, rusted metal surfaces, iron-oxide treated concrete, Corten-steel and sandblasted limestone.
Multiple office spaces were designated for the first level of the building in order to enliven the Kalamaja district during daytime hours. Alas, over time, most of them were refurbished as apartments. The building was conceived as the first of an entirely new quarter, but the developers decided to carry on with a different scheme.