North-Estonian Medical Centre Extension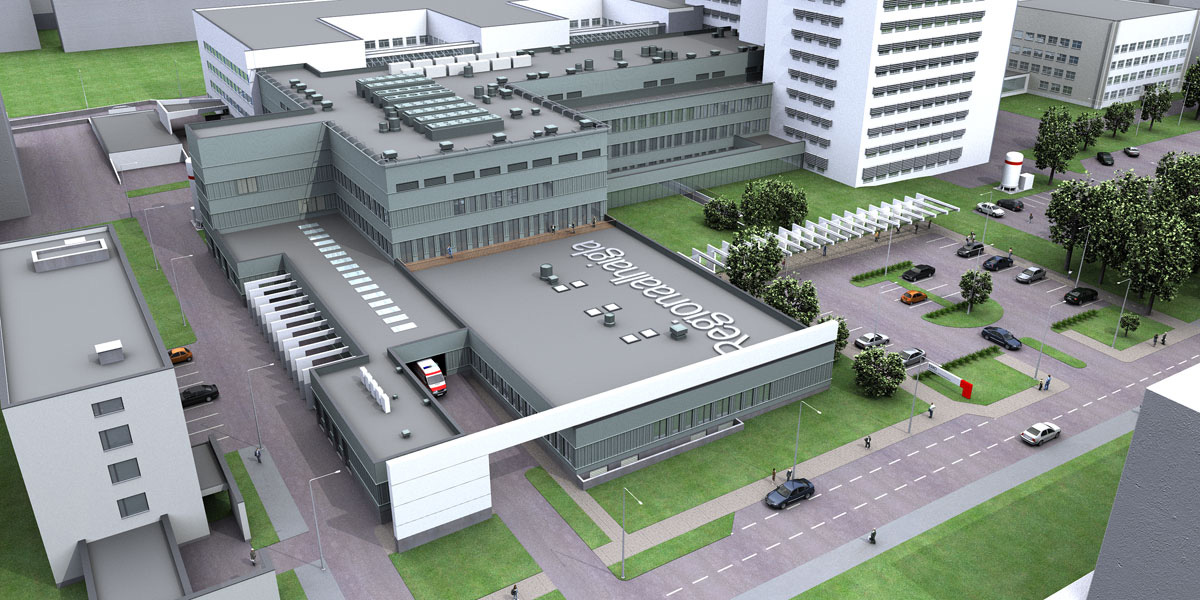 North Estonia Medical Centre is the most modern hospital building in the Baltic region. technologically 100% digital and up-to-date, logistically innovative, with high efficiency potential and the highest possible safety level for the patient as well as for the staff. It is an innovative diagnostics and active treatment complex, the place where the hospital's most technology-dependent treatments are administered. With the completion of the first stage of the complex, the availability of high-tech clinical and emergency medical care has been markedly improved for over 800,000 people living in the medical centre service area of Northern, Western, Central and North-Eastern Estonia. 
While some buildings allow for a very creative design approach, almost as sketching the first strokes on a blank sheet of paper, the design of the North Estonia Medical Centre is based on very strict functional requirements. The task for architects is very difficult since the hospital has many functionally interrelated departments with specialised demands. Therefore the architecture of the building can not be derived from the architect's desires, but is instead dictated by interior functionality, layered roles, inner routes, distribution of departments and connections between them. The appearance of the X-block is calm, dark-hued and formal, suited for the heart of the medical campus that regulates the movements between all other departments.
First stage of the establishment of the North Estonia Medical Centre X-block has total floor space of 29,807m2, later stages i.e. B – block covers ~33 000 m2, C and D – block cover ~28 000 m2 and A – block covers ~3000m2