Open-Air Exhibition Grounds of the Estonian Road Museum
Architect
Project team
Maarja Kask, Karli Luik, Ralf Lõoke, Pelle-Sten Viiburg, Margus Tamm
Exhibition design
Laika, Belka & Strelka OÜ
Competition & awards
Open, 2004, 2nd Prize
Location
Varbuse, Kanepi Parrish, 63122
Site area
70,000 m2
Status
Completed, 2010-2018
Client
Republic of Estonia Road Administration
Photos
Karli Luik, Pelle-Sten Viiburg, Nathan Willock
Typology
Culture, Landscape and Urban Planning, Public
Tags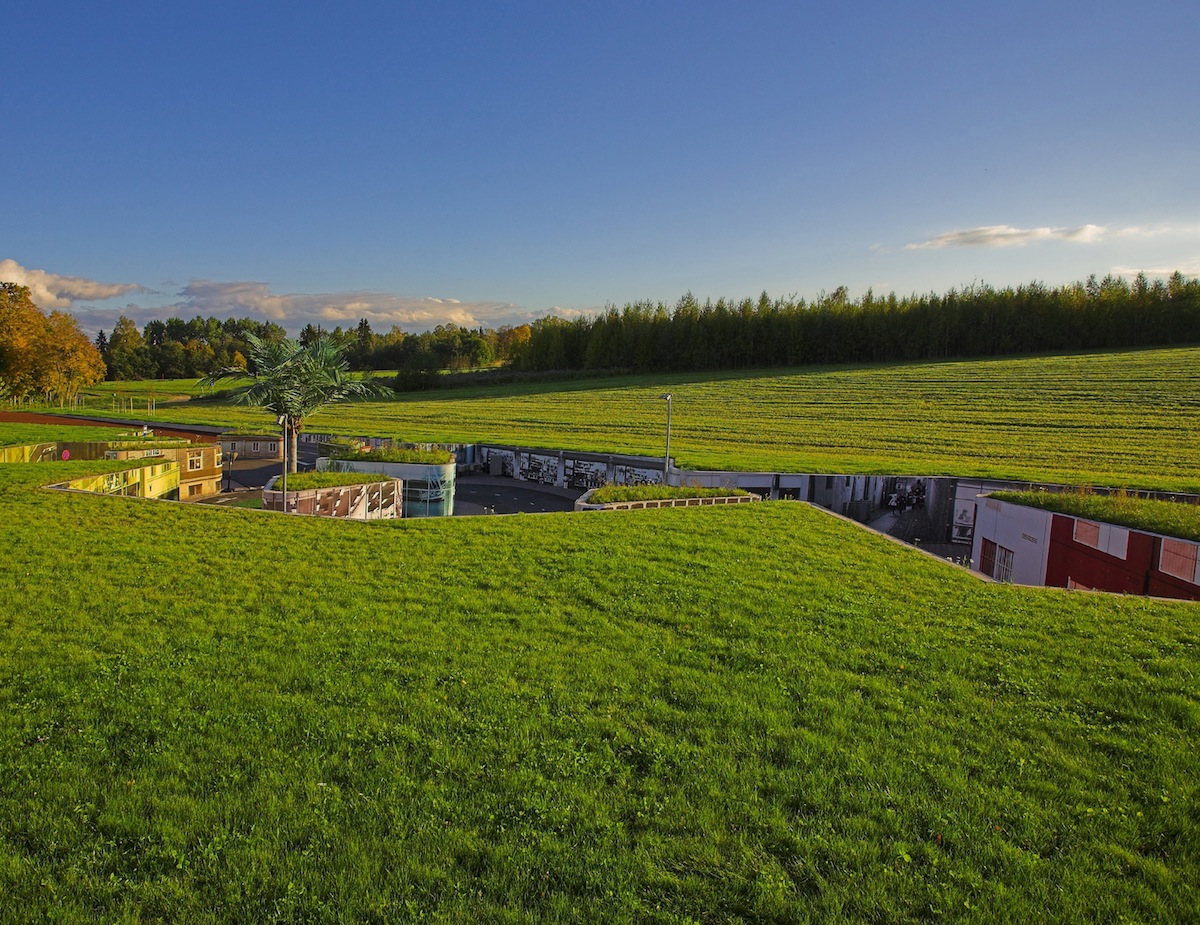 The open-air exhibition grounds of the Estonian Road Museum are a mixture of many layers. Not only does it operate on an informative level, but it also incorporates opportunities for leisure activities and for experiencing artificial and natural landscape in a compelling dialogue. The environment that has been created is playful and effective. It functions not only as an exhibition environment, but also as a piece of landscape art. This ambivalent character makes it very intriguing. The concept of the exhibition grounds is based on a road – while passing by your route will be surrounded by different landscapes.
The solution forms a long 8-shaped path, where functions with different character and scale are placed in succession like a comic strip. All space necessary for the museum is scooped into the hilly South-Estonian landscape, leaving rest of the environment as natural as possible: natural and artificial landscape is clearly separated, yet treated equally. A hollow ranging from 10 cm to 4 m deep forms more than 13 000 square meters of open-air exhibition space which is barely visible from the remote surrounding areas.
The structure is built of reinforced concrete, with wood-paneled 'nests' (ticket and souvenir booth, lavatory), authentic historical objects (roadside pub, gas station, bridge, segment of a railroad etc.) and graphic concrete softening the architecture of the conveniently infrastructure-like edifice. As a museum environment it continues the main exhibition of the museum through the idea of making the somewhat monotonous subject matter interesting through engaging presentation.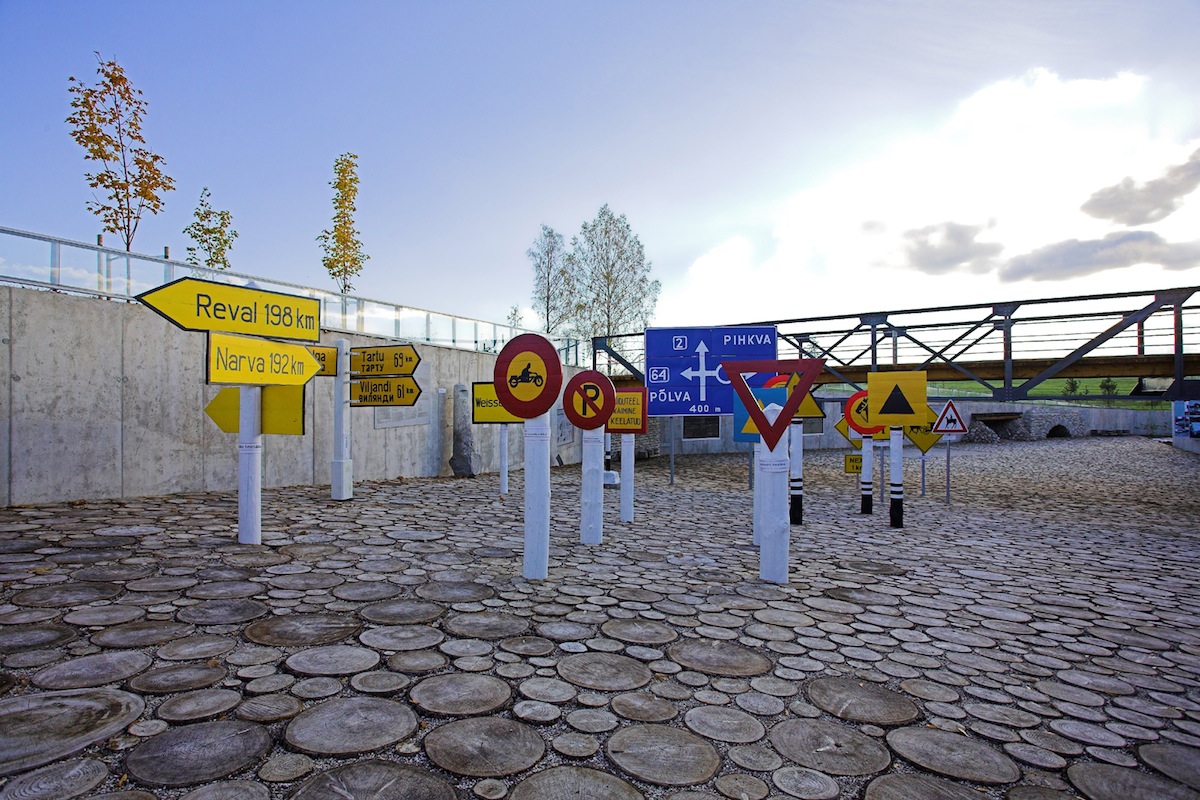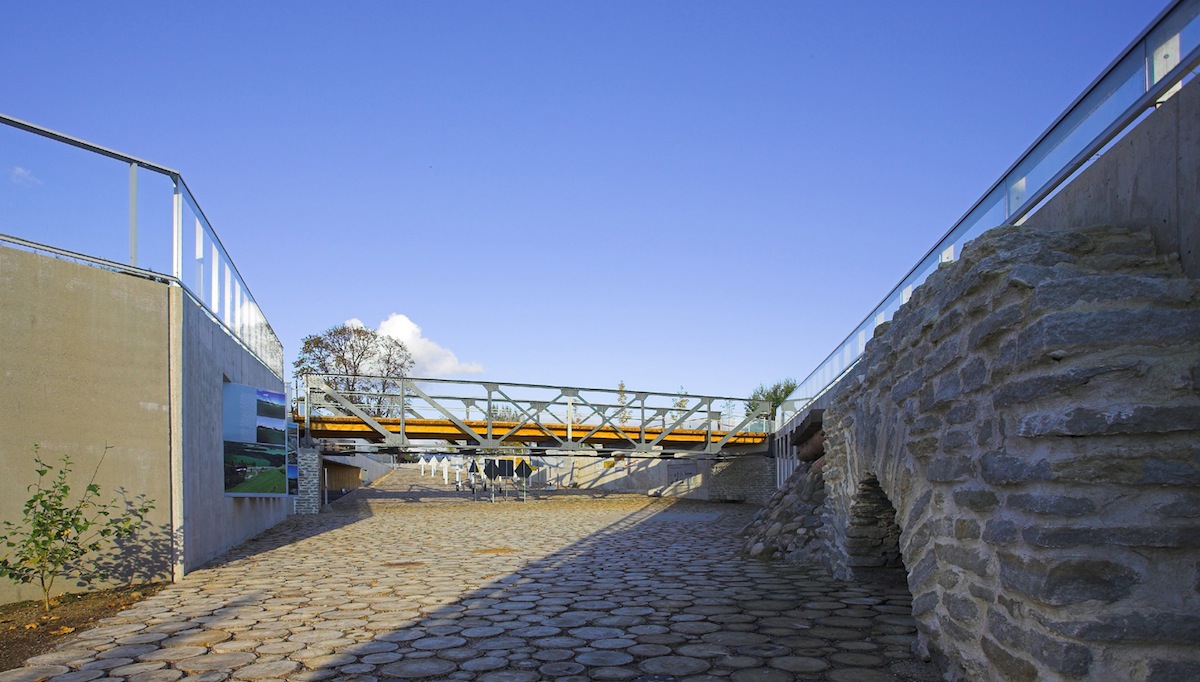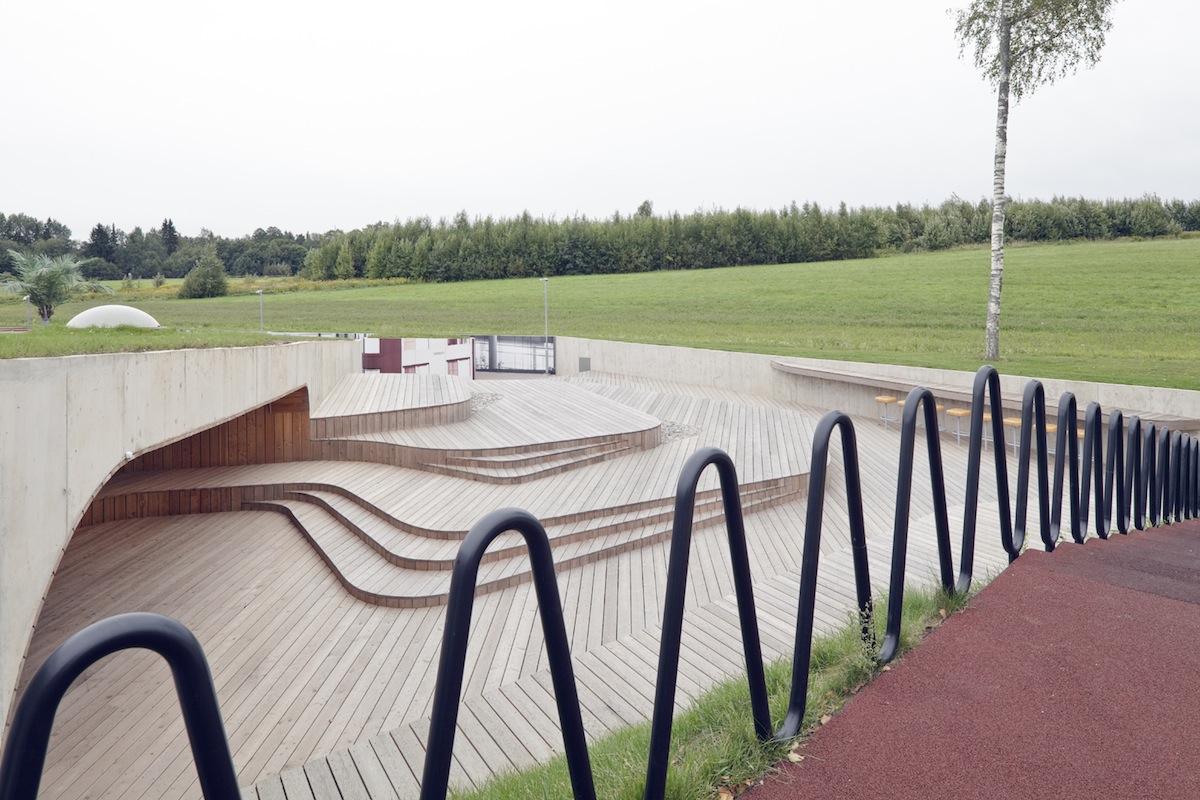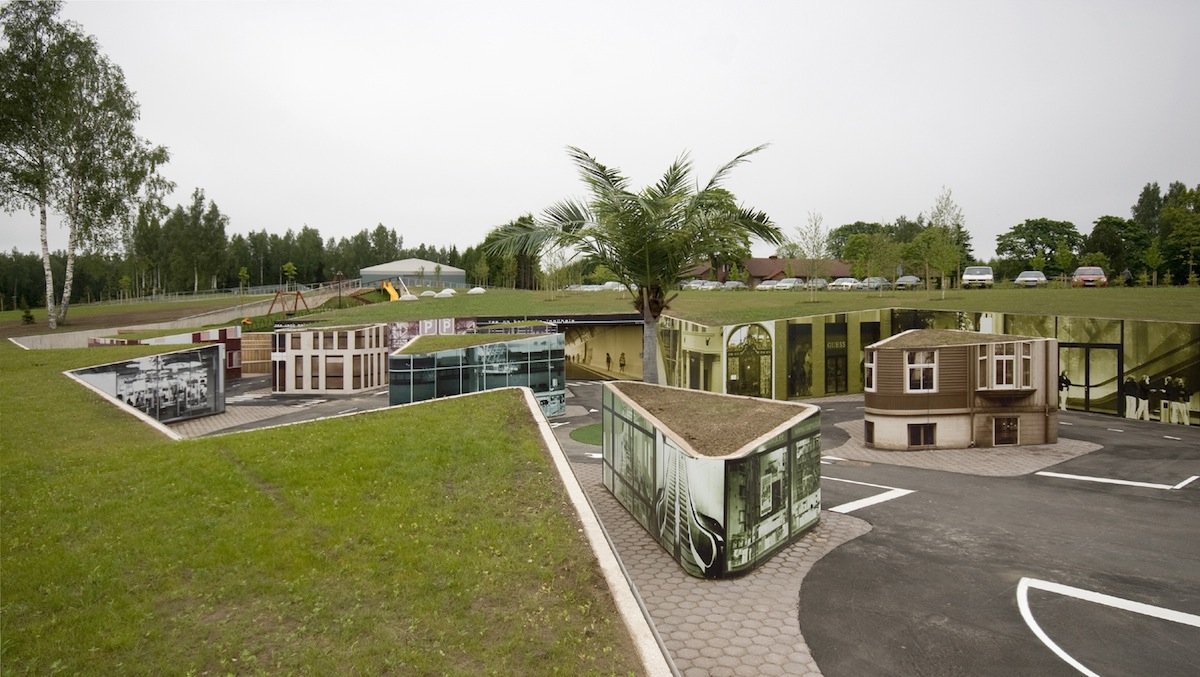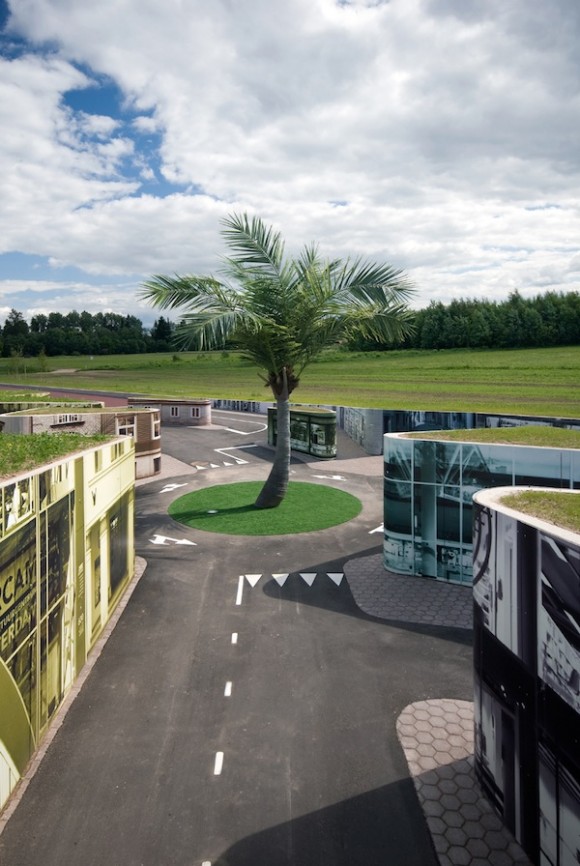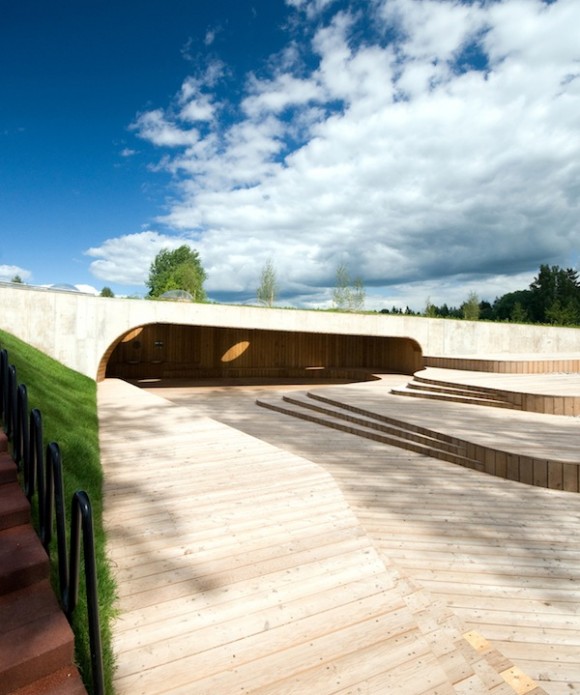 Annual Award of the Cultural Endowment of Estonia 2010.
Concrete Building of the Year in Estonia: Special Prize 2010.
Estonian Union of Landscape Architects: Deed of the Year 2010.