Paldiski Road 9 Apartment Buildings
Architects
Margus Maiste
PROGE
Tarmo Maiste
Location
Paldiski Road 9, Tallinn, Estonia
Size
1 612m2
Status
Completed in 2011
Client
Private
Photos
Kaido Haagen
Typology
Tags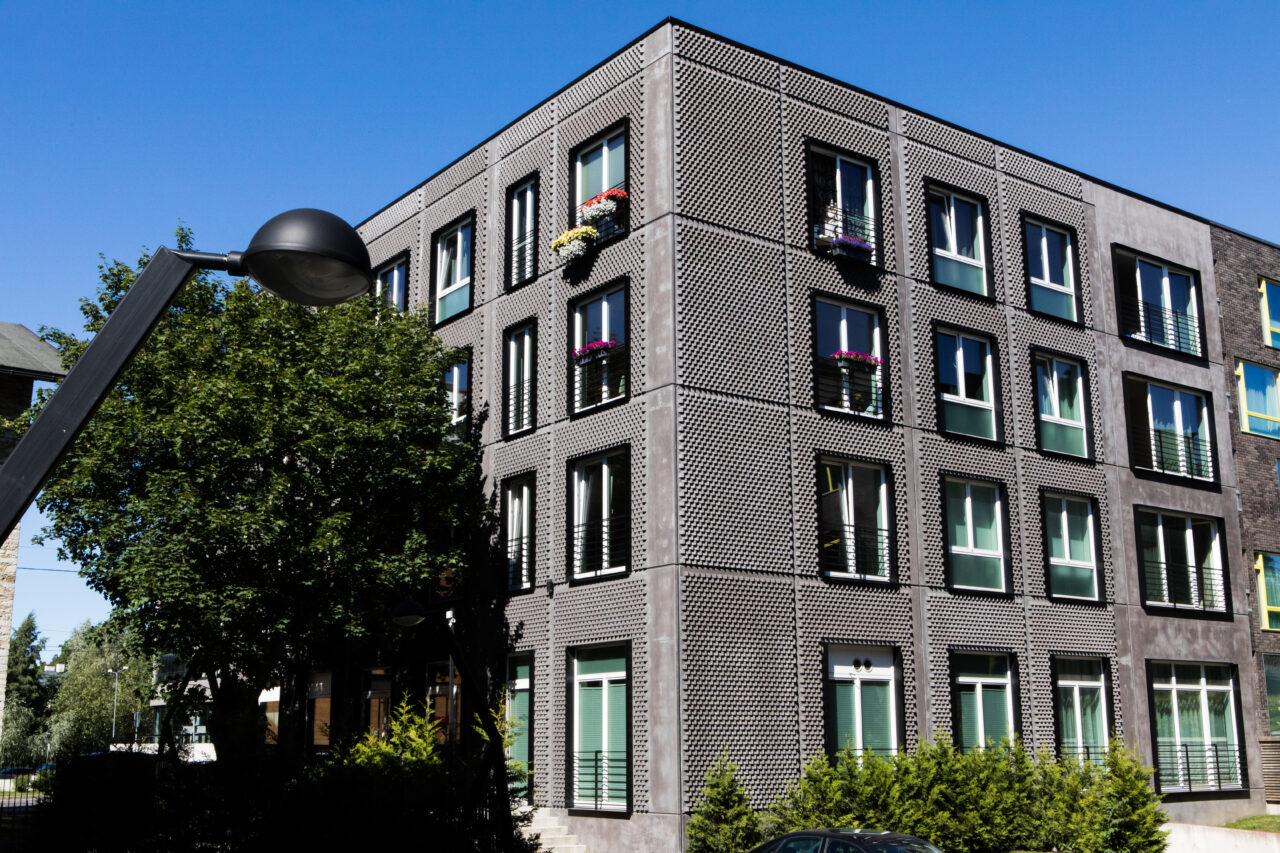 The buildings on Paldiski Road are eclectic – there are tall apartment buildings of the Soviet period, wooden and stone architecture from the early 20th century, present-day office buildings and dwellings. Therefore, the apartment building consisting of two blocks on the border of Kassisaba district is located in a complicated urban context. The district itself is also a bustling and vibrant area where there are increasing traces of gentrification over the past since it started its redevelopment ca in 2005.
As both blocks are situated along the streetline, they do not create an impression of being squeezed tightly onto one plot. The old limestone building between the new ones was renovated as part of the development. The location created an interesting situation where on one hand you have an active streetscape and on the other a quiet area under heritage protection and thus a strictly regulated environment. The solution created by Proge Architects is testing the boundaries of the situation and proposes an interesting and unfamiliar solution.
The fact that prefabricated concrete panels were used to build the houses has not been hidden; the decorative treatment of panels and their dark grey colour add character. The same zigzagging concrete is repeated in the interior of the stairways, but there it is finished with light grey paint.
While the larger block contains four flats on each floor, the smaller block has only one spacious three-room apartment per floor. All in all, there are 20 two- and three-room apartments, ranging from 54 to 85 square metres.