Pärnu City Centre Sports Hall
Architect
Project team
Katrin Koov, Siiri Vallner, Heidi Urb, Kaire Nõmm
Engineering
Tiit Masso
Location
Kuninga 29, 80014 Pärnu
Size
1,502 m2
Status
Completed, 2005
Client
City of Pärnu
Photos
Martin Siplane, Kaire Nõmm
Typology
Science & Education, Sports, Awarded, Public
Tags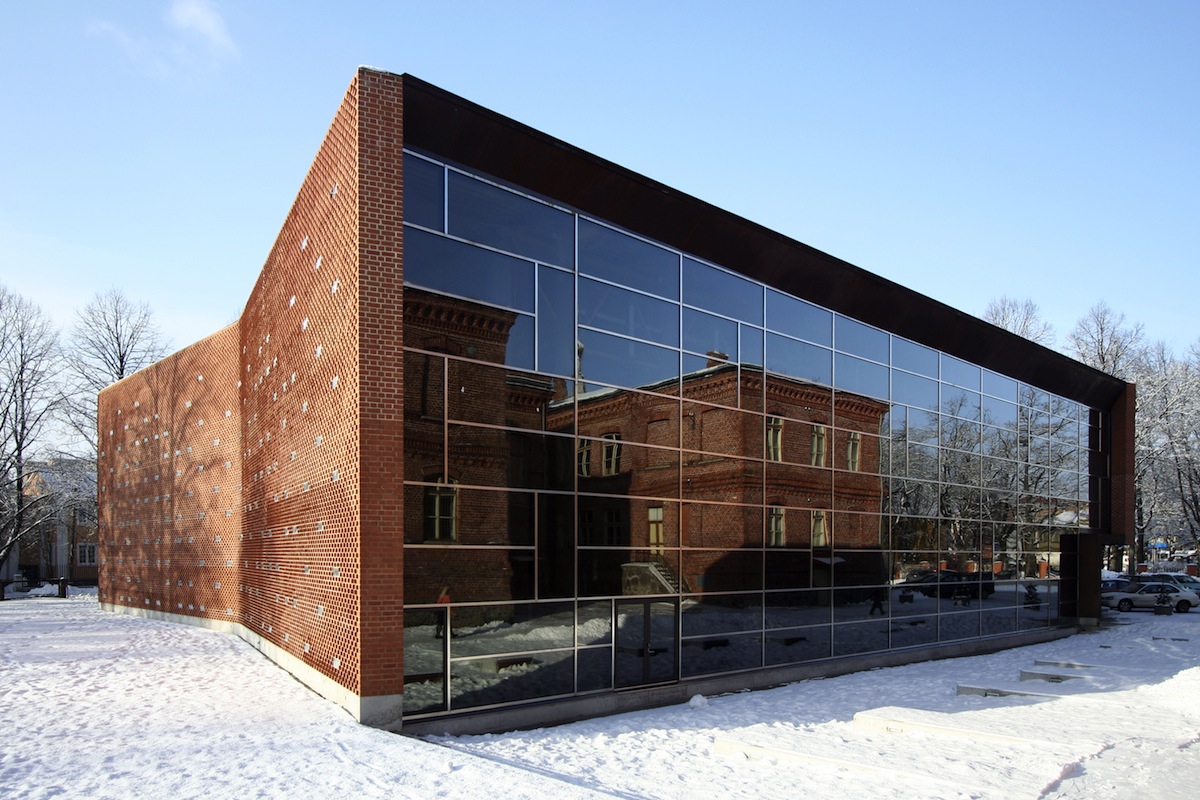 This gymnasium is located in the courtyard of an existing school, in a park near the town center of Pärnu. The structure accommodates a hall large enough for two basketball courts, service spaces and changing rooms, providing gymnasium facilities for three local schools. In addition to basketball the hall is used for volleyball and gymnastics. After school hours the hall is in public use.
The building has a strong visual relationship with the adjacent nineteenth-century schoolhouse, looking onto it through an almost entirely glazed north-facing facade over the geometric landscaping of the space between them. The new addition does not overpower the old nor does it feel inferior. Although the gym and schoolhouse are comparable in size, the gym has a polygonal plan with rounded corners, while the schoolhouse's plan reflects classical rectilinearity. The plan is extremely compact and rational.
A curving wall of hand-made red brick on the outside – referencing the brick of the school building – and unfurnished concrete blockwork on the inside wraps the sides of the gym. A total of 365 gaps in the blockwork create a diagonal grid of small, glazed opening, allowing some daylight into the interior from every side, and at night resulting in a textile-like pattern of illuminated windows visible from the outside. The spartan interior is enlivened by the numerous wooden details and large info graphics.