Pärnu Environmental Education Centre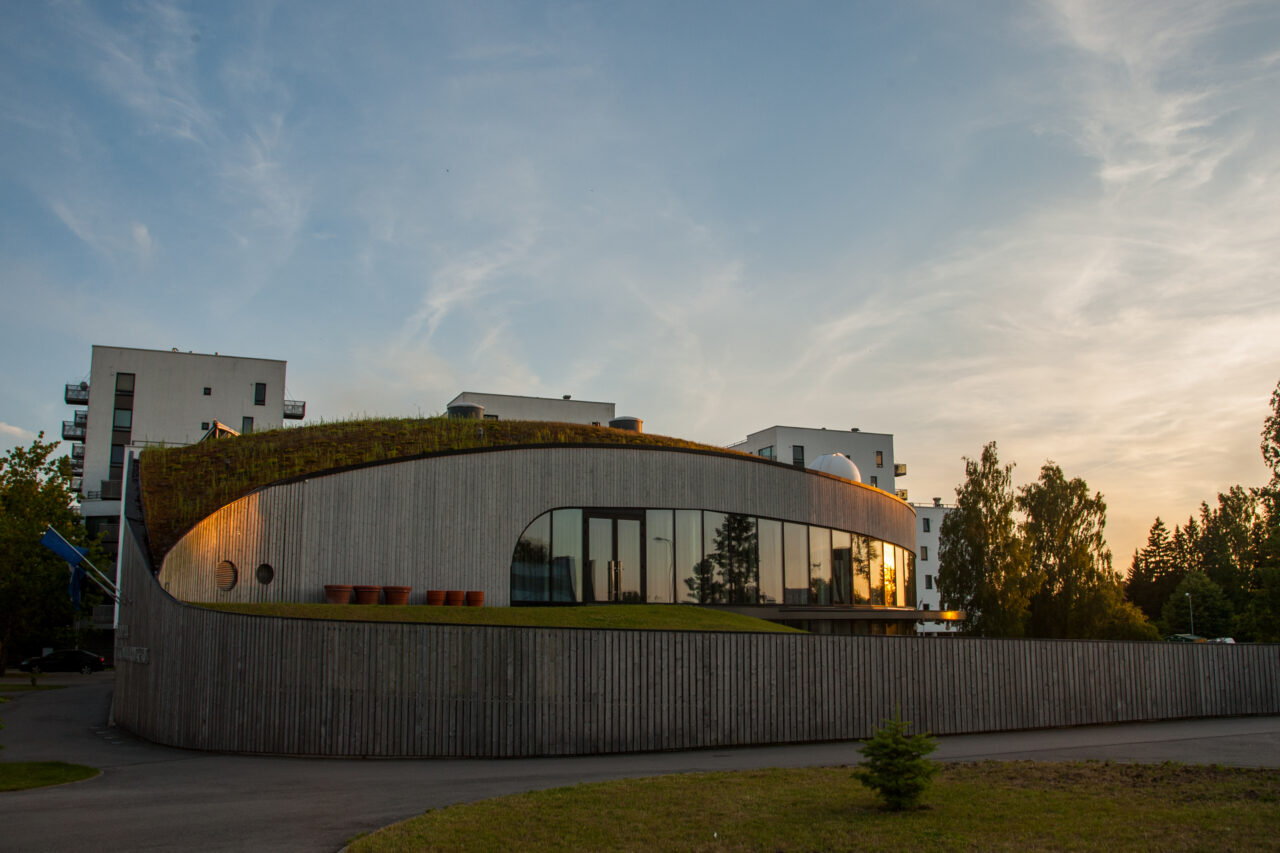 The central idea of the Pärnu Environmental Education Centre, chosen by an architectural competition in 2006, was to create a green oasis in the diverse urban environment. The three-storied roundish building is covered by roll-down housing classrooms, a library, an archive, a platform for tropical plants, a planetarium and a café. Instead of designing a striking facade the architects have set out to develop a functional yet aesthetic environment.
Both the building and the surrounding garden form an intertwined whole which is based on the maximum openness and fluidity of space. The building becomes an organic part of the landscape and also a green oasis in the otherwise greyish concrete area. Architects have created a space that offers unexpected architectural experiences similar to the ones in nature. For instance, there is a hovering planetarium above the atrium.
For the environmental education centre, it was essential to find an energy efficient architectural solution. Thus, the building's orientation, open inner structure and partially underground location all support a sustainable indoor climate. During the building phase the carbon footprint of the materials used was also accounted for.
Greenery is added to the urban space by the parkland and the greenhouse opening to the south, which also helps to stabilise the internal climate of the building. The garden which is open to the public during the day offers an unexpected and variegated spatial experience.