Resraurant NOA
Architect
Project team
Peeter Loo, Jan Skolimowski, Kaspar Kruuse
Location
Ranna tee 3, 12111 Tallinn
Size
544 m2
Status
Completed 2014
Photo
Tõnu Tunnel, Terje Ugandi
Typology
Tags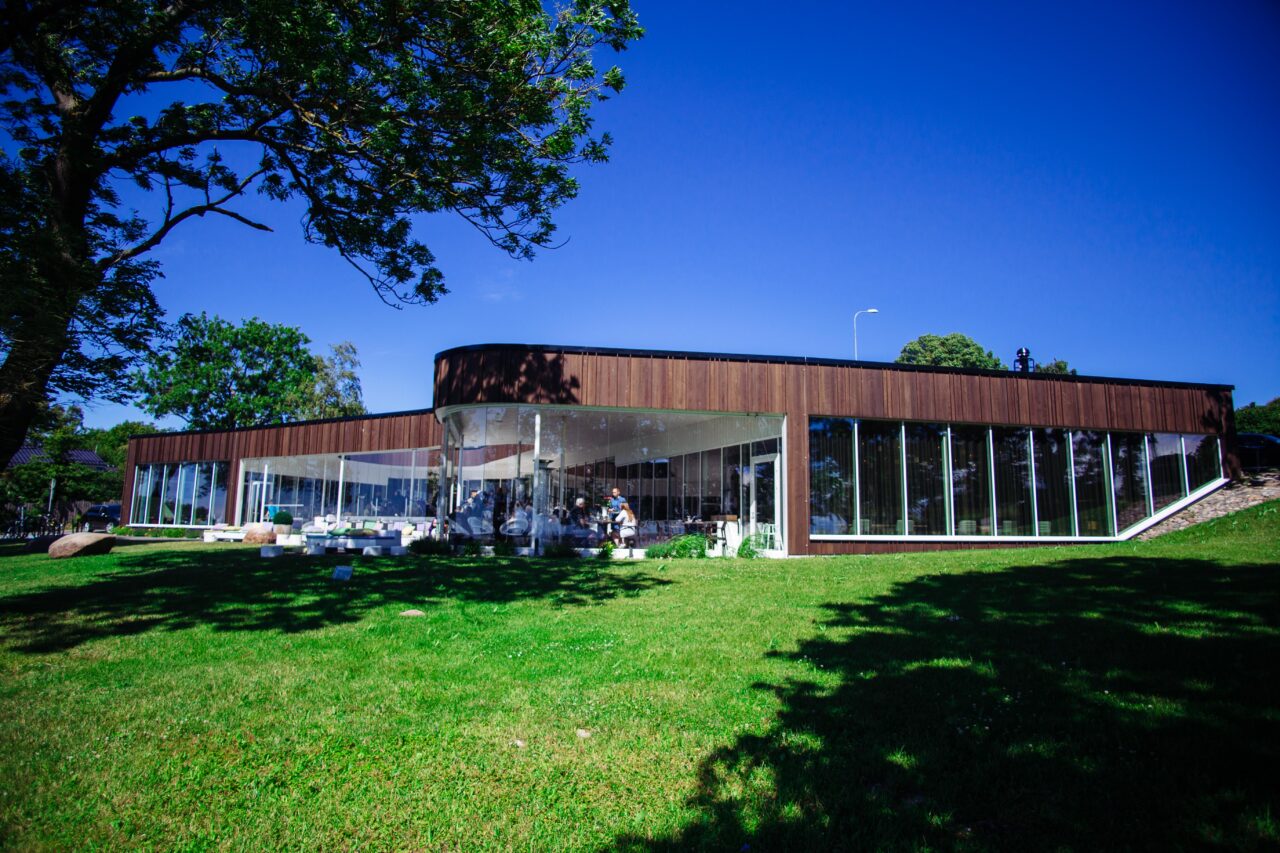 Overlooking the silhouette of the Medieval Tallinn and located on the picturesque coast of the Baltic Sea, the NOA Restaurant designed by KAMP Architects provides a perfect environment for enjoying contemporary Estonian dishes as well as architecture. It is a culinary venue with a special Nordic touch, fit for intimate family gatherings as well as for various social occasions.
NOA's architecture evokes strong emotions due to its spatial and visual contrasts, which nonetheless form a coherent whole. The street facades maintain a closed character while the southern wall opens up towards the Bay of Tallinn above which looms the silhouette of the Old Town. Being closed to everything else but the sea, the location of the restaurant building helps the guest to forget the bustling traffic and to concentrate on the most essential – the picturesque sea view and the food. Sharp angles are softened with undulating roof shapes above the open-air terrace at the backside. Dark-brown public facades are in contrast with the bright white of the interiors and the furnishing.
NOA's building is an architectural tailor-made suite for a culinary institution, which ranked as the best restaurant in Estonia in 2014. Gaining momentum not only with its culinary expertise but also architecture, the restaurant building was recently nominated for the European Union Prize for Contemporary Architecture – Mies van der Rohe Award 2015.