Rotermanni Business and Residential Complex
Architect
Project team
Ott Kadarik, Villem Tomiste, Mihkel Tüür
Competition
2004, 1st Prize
Location
Rotermanni 5, 10111 Tallinn
Size
22,408 m2
Status
Completed 2007
Client
Rotermann City OÜ
Photos
Ott Kadarik, Kaido Haagen, Raido Vint
Typology
Awarded, Commercial, Landscape and Urban Planning, Residential
Tags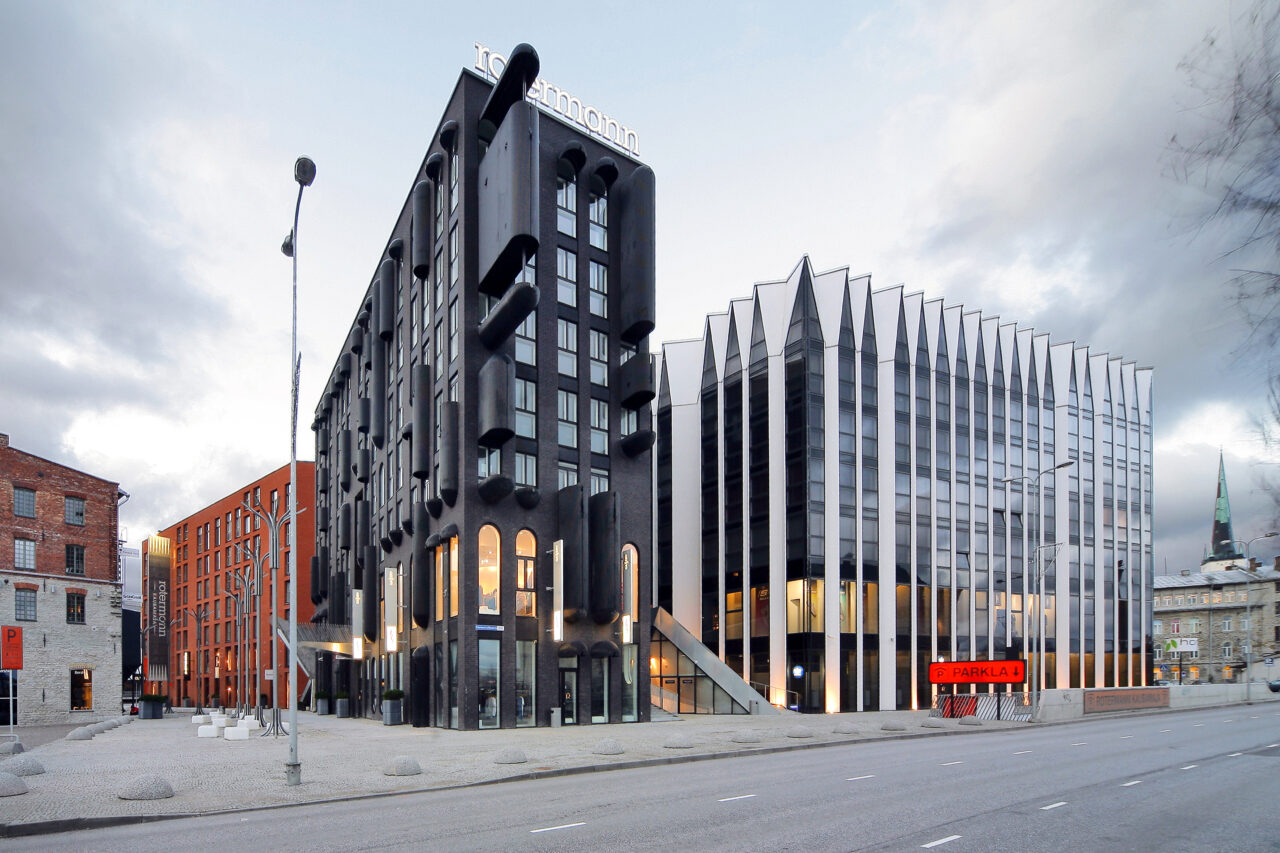 The Rotermann Quarter is a former industrial area in central Tallinn which has been redeveloped during the last decade. Now a hub of business, commerce and contemporary urban lifestyle the quarter still exudes a timeless presence of Tarkovsky's "Stalker" which was filmed in the near-by premises more than three decades ago. The developer of the quarter valued both – the historical context and sensitive new architecture.
This complex of four interconnected buildings was the first to be built in the Rotermann district, and its concern for distinctiveness, strong character and a specific interpretation of historical architecture has set the tone for the entire area. Their design creatively reflects the past and interprets the industrial legacy while providing a stage for vibrant and lively urban life. The buildings also try to define urbane and dense living in the context of mostly heterogeneous, fragmentary and sparse Tallinn. Each of the four buildings has an individuality of its own, yet in unison they form a clearly coherent whole due to their overall layout and characteristic outdoor spaces with distinctly paved, inclined walkways.
Special attention has been paid to detailing. Custom made facade bricks were developed for the black and orange building, while the white and brown one stands out with their expressive volumes. The apartments in the buildings are of different sizes, while interior solutions as well as auxiliary spaces provide comfort for inhabitants with various needs.