Rotermanni Grain Elevator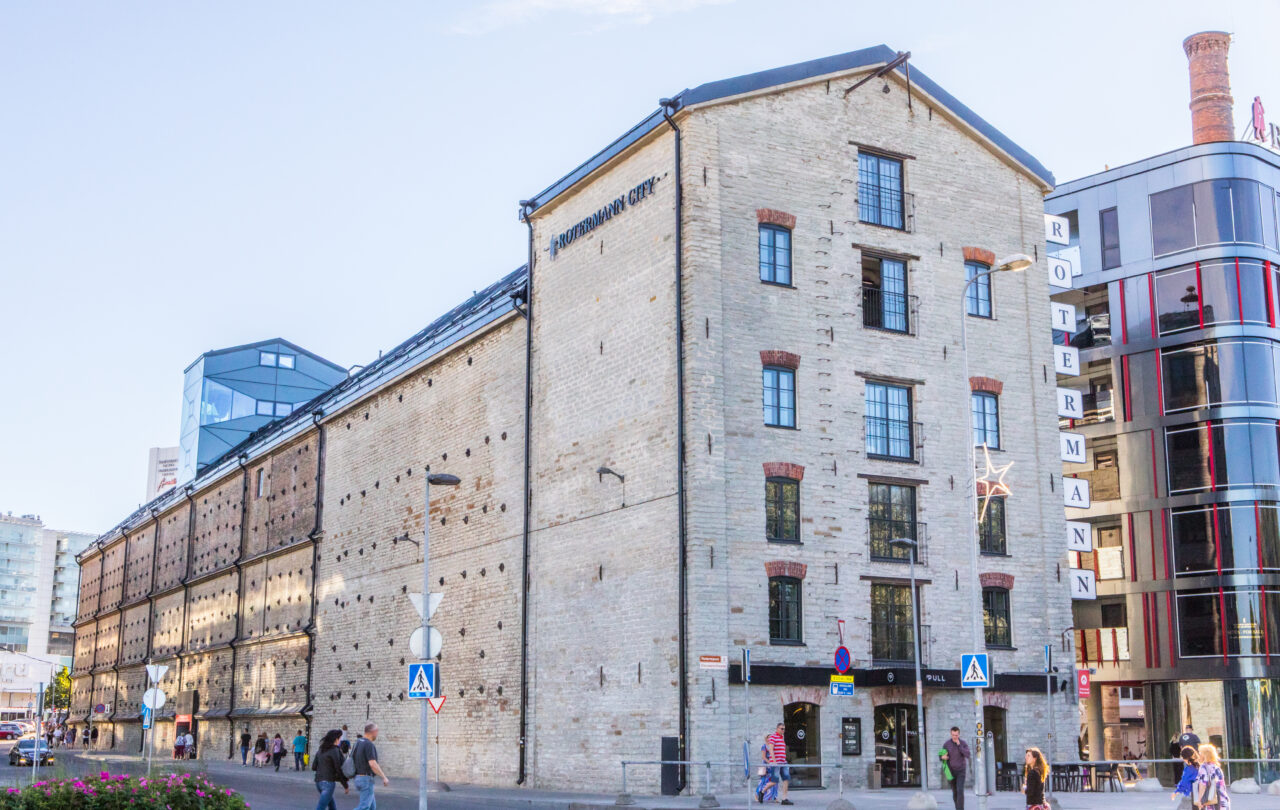 The renovation of the 19th-century Rotermanni industrial quarter has produced numerous ambitious works of present-day Estonian architecture. The area has become a flagship of giving new life to industrial buildings and connecting them with high-quality modern architecture.
One of the achievements in renovation of historical industrial buildings is the reconstruction of a former Rotermanni Quarter grain elevator building into business premises. The elevator was completed in 1904 and is over 100 meters long, has no windows and its facades are instead accentuated by metal straps of the wall reinforcements. These straps were meant to keep the walls from bulging out under the weight of the grain. Regulations prohibited the addition of new openings and now dance studios are housed on the floors without windows. The attic provides offices with skylights that look out across the district and the Old Town. The renovation set out to keep the robust form of the structure with all its historic elements, openings, walkways, ladders and the reinforcement anchors.
The historic supervisory building in front of the grain elevator (Rotermanni 2) houses a restaurant. The roof of the building has been raised by one meter, thus appearing to hover. The aim was to let natural light enter and make it possible to use the second floor. The restaurant with a raised roof and the tower-like volume on the roof of the elevator itself enter into a dialogue with the roof towers of the former joiner workshop (also created by KOKO architects) in the yard.
The internal street of the quarter, known from Tarkovsky's iconic film "Stalker", with its ground floor business premises is also open to the public. The interiors of these businesses have preserved the old grain hoppers hanging from the ceilings.