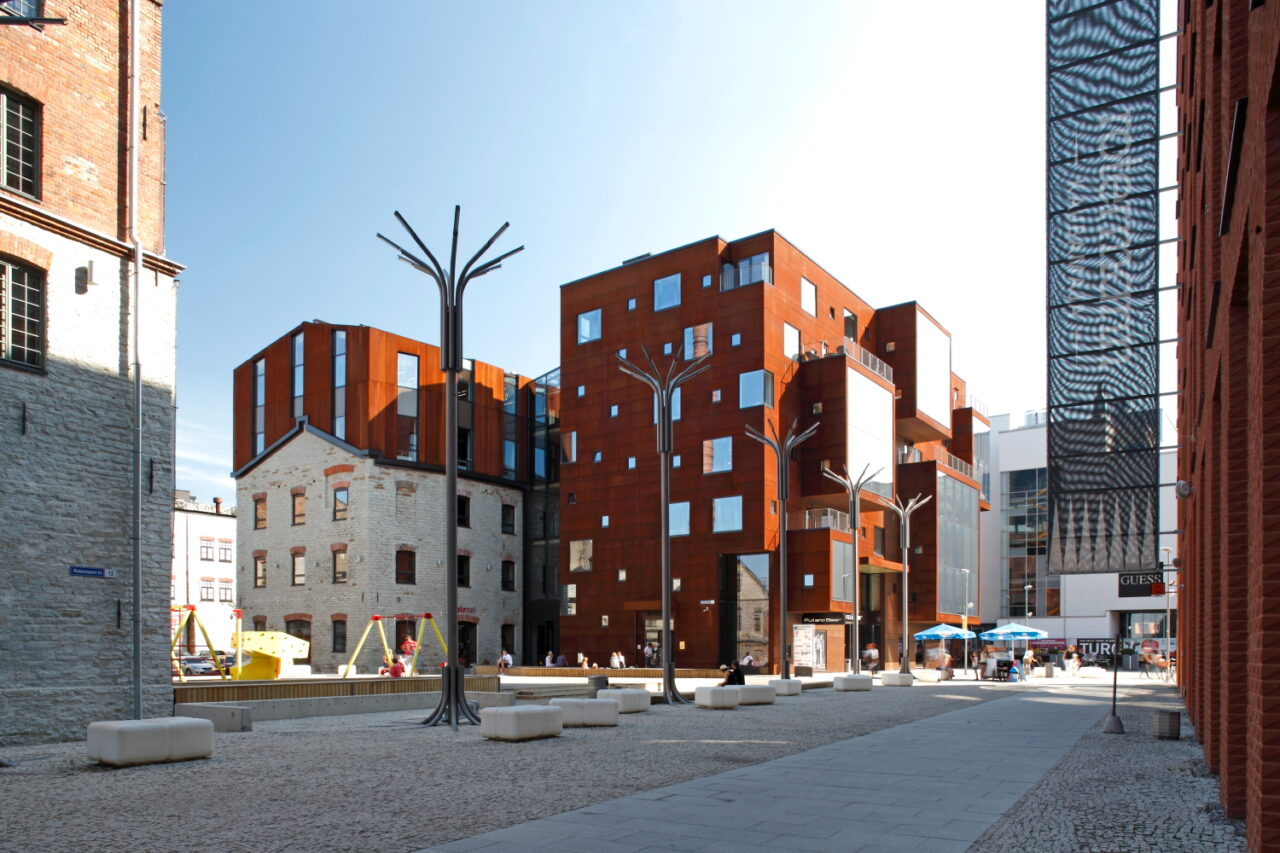 Whereas in Tallinn's old town reconstruction principles, choice of materials and other aspects of new additions are strictly regulated, guidelines in the Rotermanni quarter focus mainly on the structure of urban fabric. Thus, the architects have more freedom to rethink and redefine what is worthy and dignified architecture in a historic context. In this case, an old flour storage acquired two extra floors and a new addition in front of it, connected with a gallery and forming an atrium between the two volumes.
In case of the old flour storage the planning dictated that an addition can be made that is similar in volume. The new flour storage was added on the western side and thanks to the cantilevered parts it is now one of the most striking structures on the central plaza of the Rotermann quarter. Thanks to the atrium in between the two buildings and the walkways the structures function as a whole. The two-floor addition on top of the old flour storage is slightly more conservative in its design.
Contrasting Cor-Ten steel speaks to the roughness of historic industrial buildings; the unusual proportions of openings in the facade are an interpretation of former industrial window patterns. At the front of the building, an urban square is formed as the main public gathering space. Creating a fully pedestrian, contemporary public space has been one of the leading ideas of the district's developers.