Song Festival Stage
Architects
Engineering
Endel Paalmann (engineering); Helmut Oruvee (acoustics)
Competition & awards
1958, 1st Prize
Location
Narva maantee 95, 10127 Tallinn
Size
3,754 m2
Status
Completed 1960
Photo
Martin Siplane
Typology
Culture, Historic, Landscape and Urban Planning, Public
Tags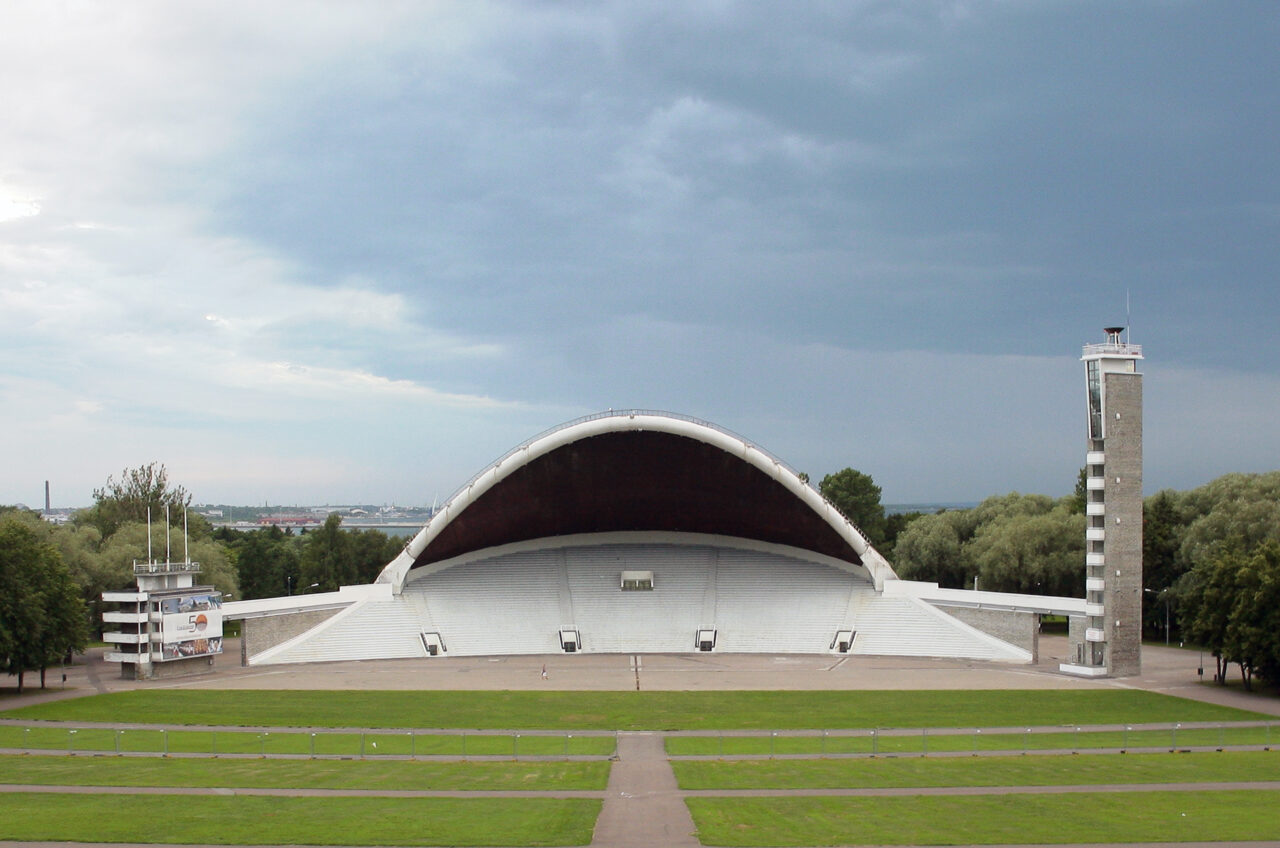 The song festival stage is one of the most unique architectural objects of the Soviet era, both for its engineering innovation as well as cultural content. It is also one of the first post-war modernist buildings in Estonia.
Song festivals had an important role in Estonia's national awakening at the end of the 19th century and the event has remained a living tradition up to today, with tens of thousands of participants from all over the country gathering every four years. This stage has carried the symbolic national significance through the Soviet years.
The design of the song festival stage is based on a concrete shell in hyperbolic parabolical shape with a risen, cantilevered arc holding it up. Up to 20,000 singers can be fit beneath it on the 50 arching steps. The part beneath the steps accommodates exhibition spaces and auxiliary rooms. At its two sides are a fire tower and a media building, while a large, landscaped area surrounds it. In front of the stage there is an ellipsis shaped area (220 × 175 meters) for the spectators. This design is based on the winning entry for the competition held in 1958.
The entire complex itself is around 30 hectares in size and in addition to the stage structure there are several auxiliary structures similar in their design. In the surrounding park there is also installation Cromatico by a German architect Lukas Kühne (2011) – a structure with rooms where echoes sound like different musical notes.