Tallinn English College Sports Complex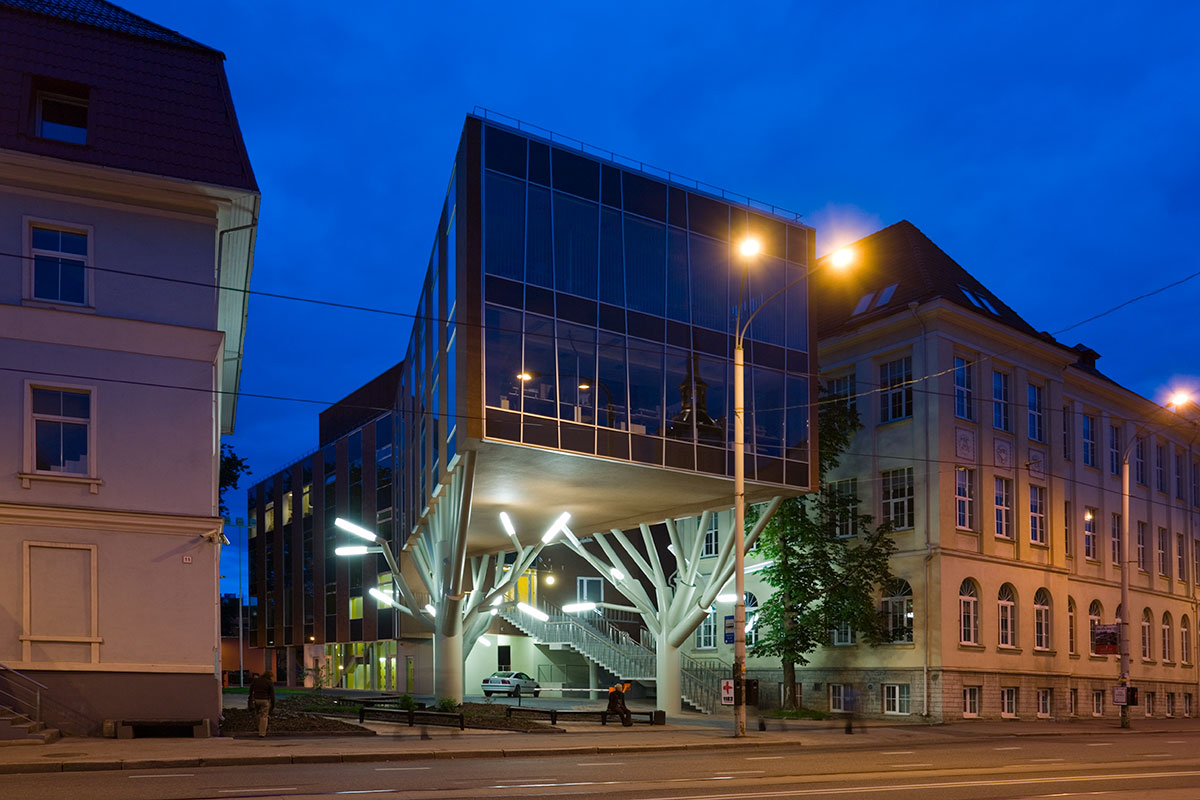 Since the 19th century, Tallinn city centre has rapidly expanded around the mediaeval Old Town. Despite the harsh conditions the city faced in the 20th century, one of the few areas that has seen cohesive development is the quarter between Estonia Avenue and Pärnu Road among the old earth fortifications surrounding the limestone city wall.
The new sports building designed by KOKO architects had to meet all of the school's needs while also taking the established urban context into consideration. The architects wanted to position the new building among the historic buildings as discreetly as possible but to also make use of the courtyard and offer a modern and positive learning environment for the schoolchildren.
Only a part of the sports complex extends towards the Pärnu Road, but the design of this section is provocative and eye-catching. The section stands on branched pillars creating an entrance area for the sports complex and actively shaping the public space by the street. The courtyard seamlessly transitions into a green patch of the pavement with a public bus stop.
The sports complex is built apart from the historic school building connected only through the basement, where the swimming pool is also located. There is a parking lot above that, and a gym is located on the upper floor. The interior design of the sports hall mainly focuses on children and youngsters with the desire to offer a fun and playful environment. Despite the small area of the site, an outside space resembling an amphitheatre was fitted into the courtyard, where it is possible to organise study or ceremonial events. The excavated amphitheatre also provides the underground swimming pool with access to natural daylight.