Tallinn Seaplane Harbour
Architect
Open architecture competition
2009, 1st prize
Location
6 Vesilennuki Street, Tallinn, Estonia
Size
Status
8000 m2
Client
Estonian Maritime Museum
Photos
Kaido Haagen, Arne Maasik, Andres Teiss, Andrus Kõresaar
Typology
Awarded Projects, Historical, Public Projects
Tags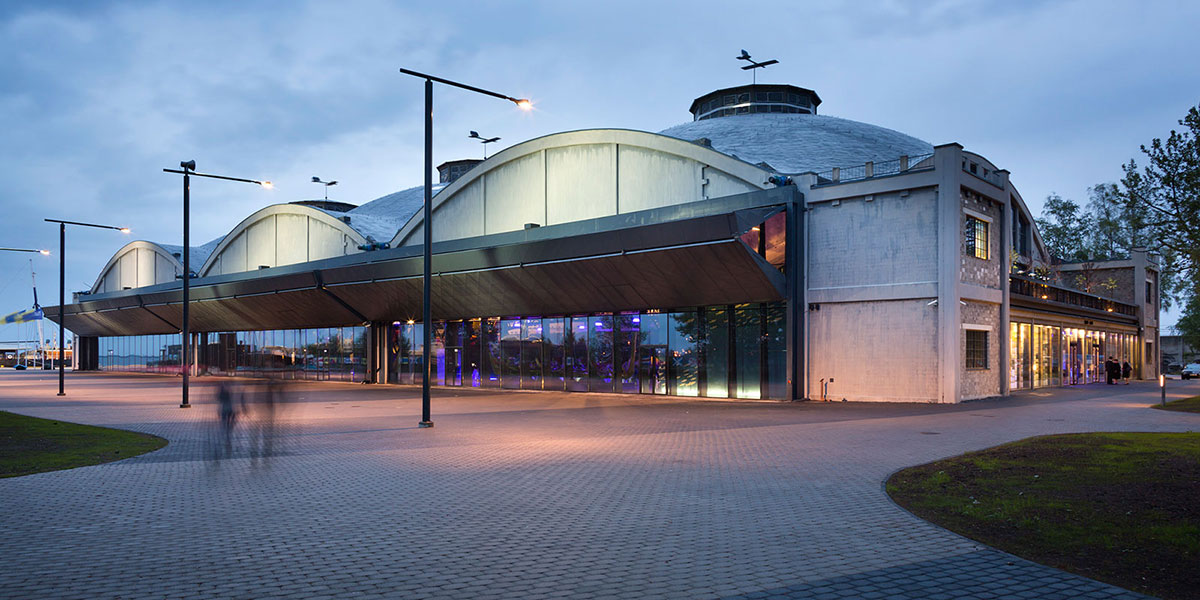 The seaplane hangar is one of the most valuable buildings of the 20th century in the Baltic States. The Danish company Christiani & Nielsen designed the hangar in 1916. The building is remarkable both in terms of construction science and technology, and their uniqueness stems from the structural solution. The new exhibition of the Estonian Maritime Museum has now been established inside the hangar.
The main body of the hangar consists of three concrete shells and the pillars that support them at the corners and joints. This is the first known reinforced concrete shell construction of this size in the world – 36.4 by 116 metres. The complexity of the restoration of the old steel concrete construction required close cooperation with scientists from Tallinn Technical University. Next to the reconstruction of the old building, KOKO put special emphasis on the architectural design which emerged from the needs of the museum.
KOKO wanted to preserve the overall impression of the space when planning architectural additions and the exhibition for the museum. These additions – the gallery for the cannons, the main entrance and the steel footbridge that crosses the entire space and connects different parts of the museum exhibition – were designed delicately, honouring the historic body of the construction.
The main idea of the exhibition is conceptually strong, spatially challenging and at the same time quite flexible. The interior of the hangars has been divided into three "worlds" – underwater, sea level and the air above. The visitor has the freedom and space to interpret the building and the exhibition on their own.