Tartu Environmental Education Centre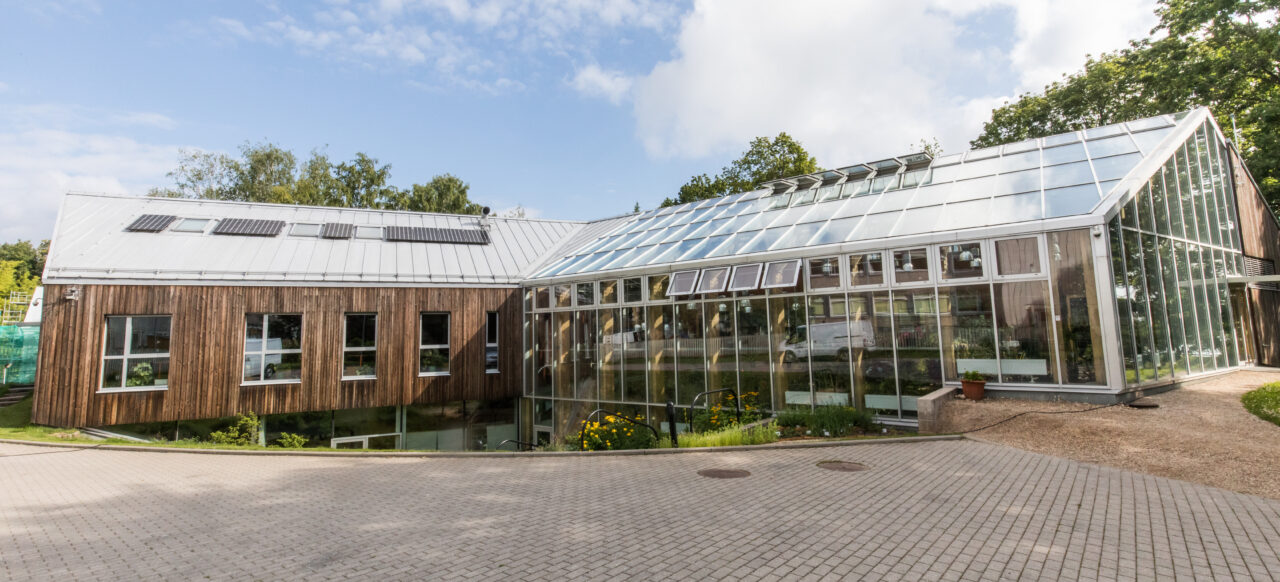 The characteristic features of the Tartu Environmental Education Centre, chosen in 2010 by a public architectural competition, are energy efficiency and recycling of rainwater, Y-shaped ground plan and location in the higher part of the plot. The architectural bureau KARISMA Architects LLC created the winning entry that they themselves have described as a tree stump between hills where the outdoor and indoor activities are strongly connected.
The education centre and the landscape around it are intertwined and inseparable, one cannot be experienced without the other. The Y-shaped building has been placed into the landscape snuggly and it was done with great consideration for the environment – even the movement of the sun was taken into account in the positioning of the building and in the structure of its internal systems.
The aim of the building is to create a dialogue between nature and people; its three wings located within the hill and on its surface branch from the central atrium to the north, the west and the south. The part opening to the south is a greenhouse and is related to open-air activities; the north and the west wings contain classrooms, a library and staff rooms.
Great consideration has gone into the smallest of details – building materials have been chosen according to the ecological footprint of their production and transport. Because of this most of the materials are of local origin and the use of processed/produced materials has been kept to minimum. The selection of materials also took into consideration their natural ageing. Therefore, the building acquires new hues and textures in time. In the interior the materials range from natural wood to clay-based plaster and goat wool carpets.