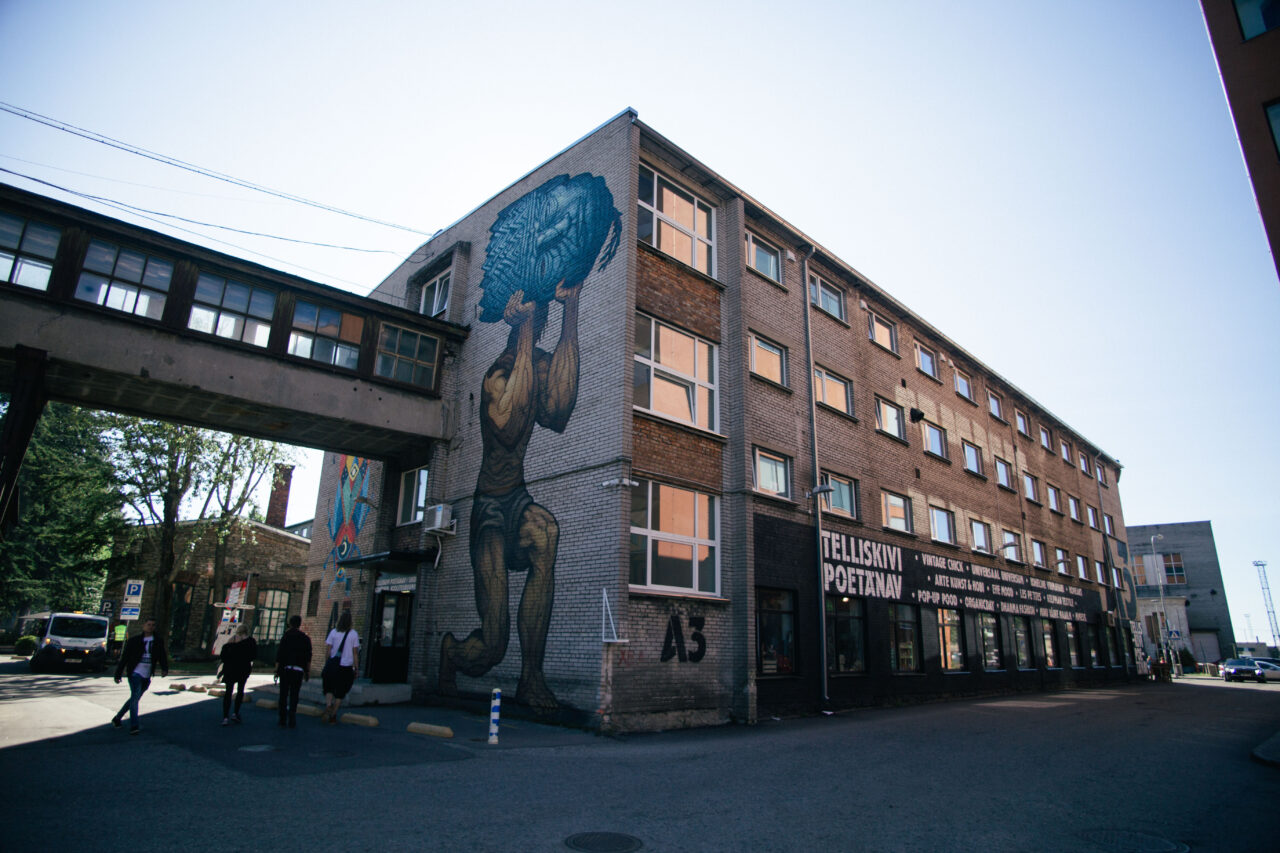 Telliskivi Creative City occupies the former railway factories between the central railway station and Kopli freight train depot. One of many former industrial clusters in Tallinn, it has been redeveloped along a different model than many other similar but more commercial developments – occupying the spaces gradually, on a self-organised basis until the process of drawing up an actual detailed plan followed its course. The strategy has proven itself successful, and the present activities are taken into consideration by developers  as well.
After the industry vacated the premises the Telliskivi Loomelinnak, a creative community took over the south western part of the area. Initially carried by a squatter like mentality the buildings were left as they were after the industry left and are mostly still without major architectural interventions.
The north-eastern portion of the hub has more modern architectural interventions as the developer there is different, although even here the historic industrial heritage plays an integral part in the redevelopments. The entire area can be described as a development that takes its past into consideration and reuses most of the existing infrastructure to its advantage.
Telliskivi works as a hub, renting spaces to various players in the cultural field including the organisers of the main Estonian film festival, music promoters, urbanists and designers, while several spaces are also used as workshops. Concerts, performances and a Saturday flea market are regularly held. 
Currently the Telliskivi Quarter has tens of buildings where one can rent offices, studios, workshops, commercial premises, storages or other spaces. In addition to several cultural organisations and non-governmental organisations the quarter houses several non-cultural companies like IT companies, law firms and financial companies. It also has an abundance of restaurants and bars.
Telliskivi is one of the most popular leisure locations in the city of Tallinn thanks to its atmosphere and inventively redeveloped industrial urban space.