Tondiraba Ice Arena
Architect
Project team
Ott Kadarik, Mihkel Tüür, Katerina Veerde, Katrin Kapanen, Tanel Trepp, Aleksei Petrov, Alice Laanemägi, Meelis Vanker, Priit Hamer
Interior architects
Eeva Masso, Kadri Tamme, Liis Mägi
Engineering
Civen OÜ, EA Reng AS
Location
Varraku 14, 13917 Tallinn
Size
21,000 m2
Status
Completed, 2014
Client
Tallinn Sports and Youth Department
Photos
Kaido Haagen
Typology
Sports, Awarded, Interior Design, Public, Wood
Tags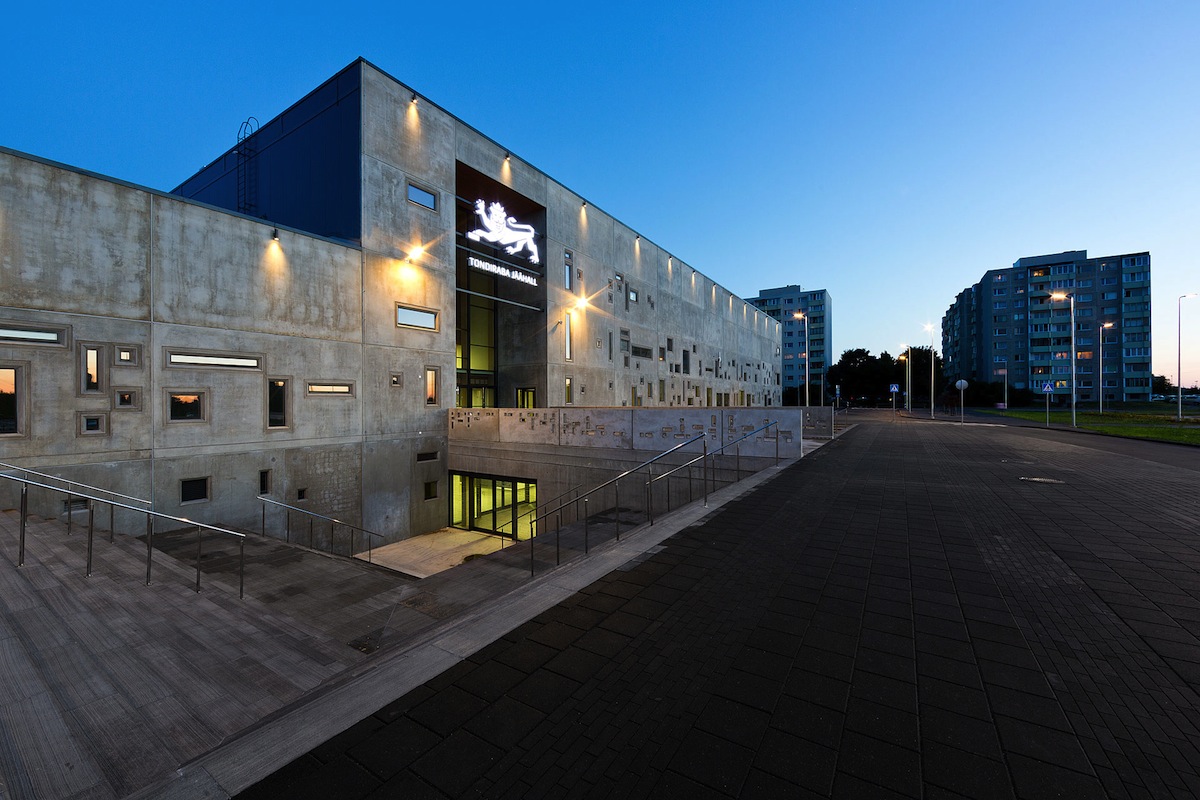 Tondiraba Ice Arena is the first phase of a large sports complex in Lasnamäe, a prefab residential district in Tallinn which was mainly built during the Soviet occupation in 1970–1980s. Lasnamäe's infrastructure as well as public facilities which initially remained largely un-built, have been actively developed by the municipality during the last decade.
Tondiraba Ice Arena comprises two ice-rinks and a multi-purpose main arena which in addition to ice skating and hockey can be also used for basketball, volleyball and other disciplines or concerts and other cultural gatherings. Exterior walls were built of custom-made reinforced concrete panels into which window openings of various sizes were cast. The openings create a lively pattern on facades and provide interior spaces with natural light. The building looks especially impressive at night when the light flows from the thousands of windows randomly scattered over its facade. The abundance of windows was inspired by the apartment buildings that surround the complex.
A remarkable structural solution was used for the main arena – huge wooden girders with the span of 62 meters cover the central stage of events. Natural wood has been used extensively all over the interior helping to soften the combination of grey concrete and black metal that also dominate the interior. With the Tondiraba Ice Arena Kadarik Tüür Architects demonstrate how playful but pragmatic contemporary architecture can be successfully used for enlivening the existing urban situation.