The Tourist
Architect
Location
Tartu maantee 17, 10117 Tallinn, Estonia
Size
3061,5 m2
Status
Completed 1982
Photos
Martin Siplane, Ott Alver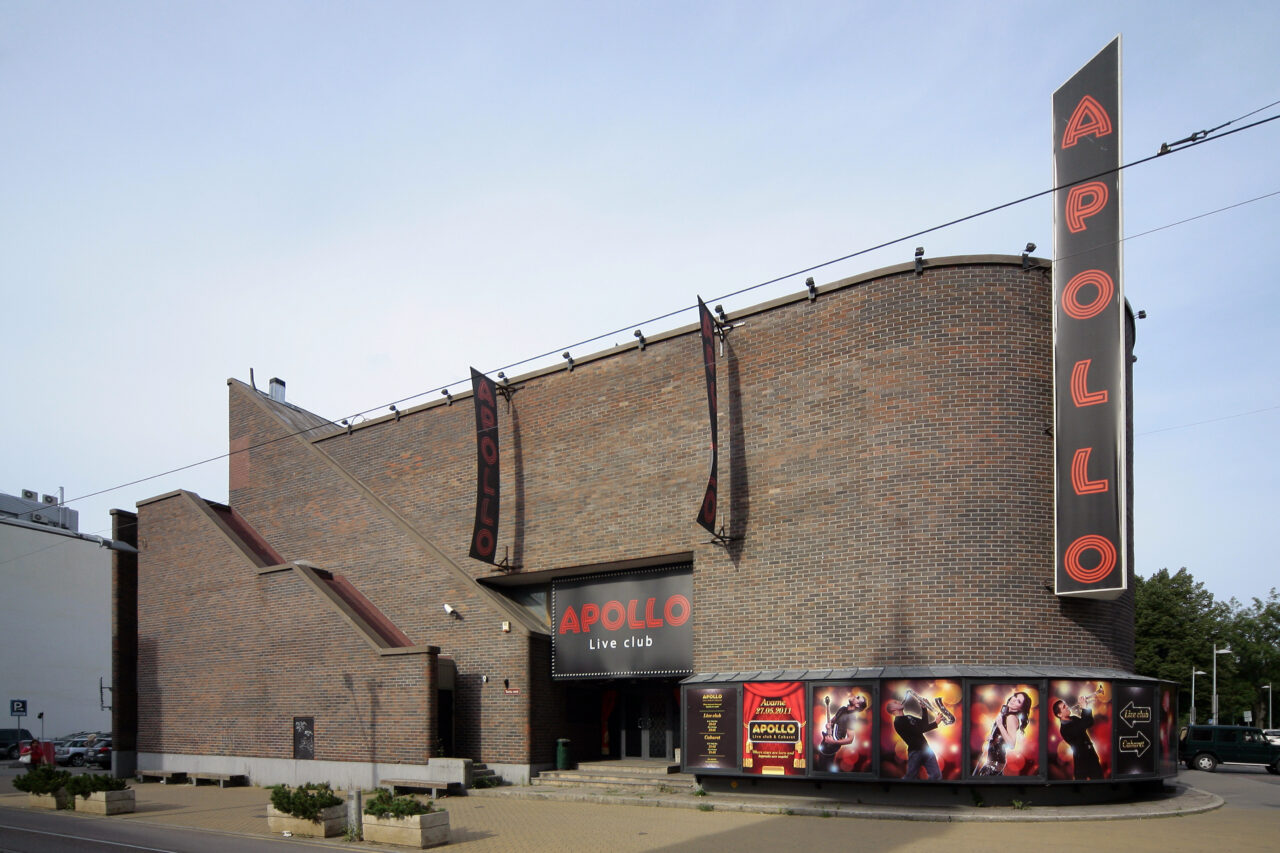 This mysterious-looking building represents a peculiarly Soviet typology, having been built as a shop for foreign tourists and being off limits to locals. This accounts for its completely introverted appeal due to its closed form and dark bricks, as well as the quality of construction resulting from the use of a Finnish construction enterprise.
The building with its original interior design and the rounded exterior also bears some influences of the Finnish master Alvar Aalto. The fan-shaped building housed a retail hall extending over three floors and was crowned by a gold-coloured ceiling. The retail was extended to the balconies and the two upper floors also had an art gallery with a small bar.
Since Estonia regained its independence, it has served as a bank, a shop and a succession of nightclubs. However, in spite of being a highly original testament to a specific architectural heritage, it may be legally impossible to prevent substantial future reconstruction or demolition. The building was briefly taken under heritage protection, but this decision was overruled in court due to neglected technicalities during the process of declaring it an architectural monument. Since then, the city has launched the process of drawing up a new detailed plan and the building can be expected to be replaced by a high rise in the future.