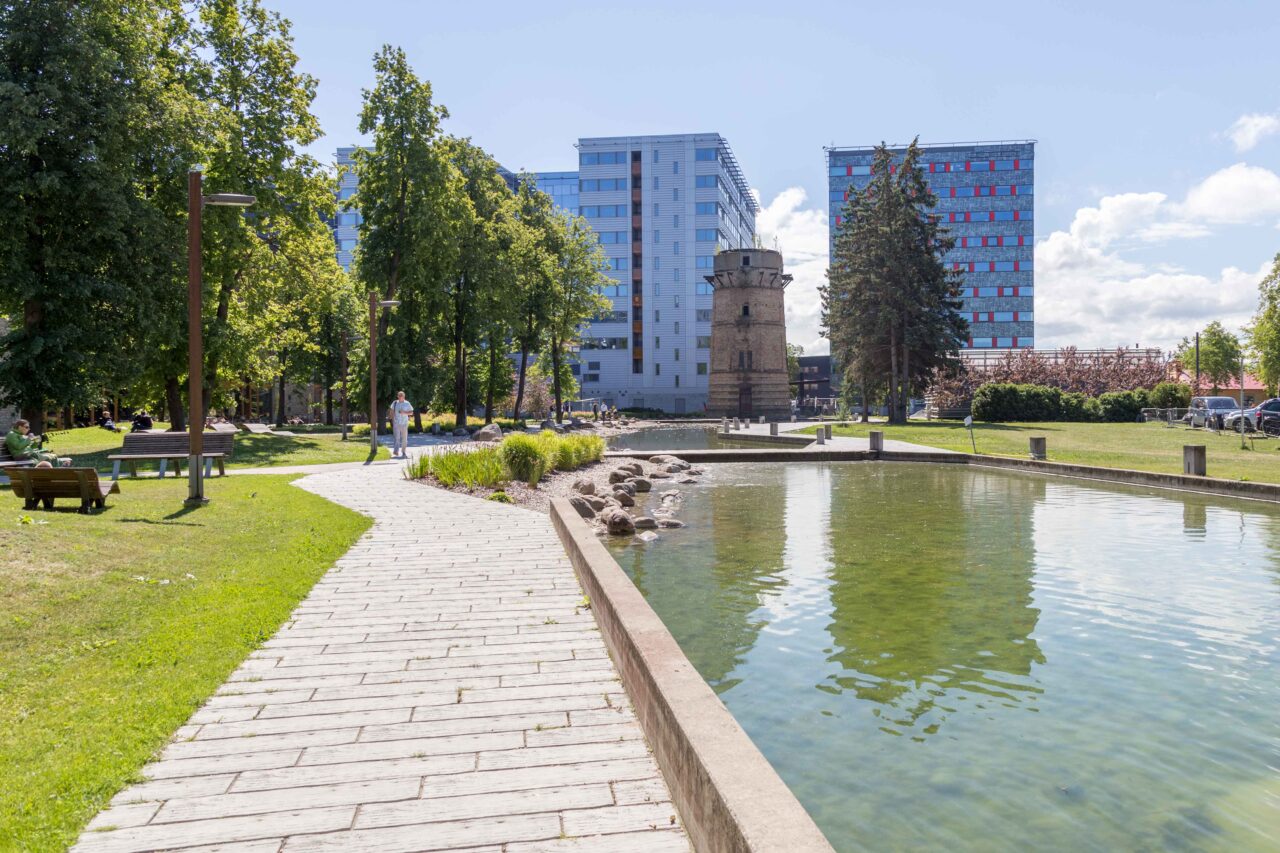 Built in the territory of the former Dvigatel factory following the principles of the smart city, this is a district of 36,000 hectares where over 7000 people work. The area that has been developed since 2005 accommodates several innovative enterprises – offices, cultural institutions, businesses, industrial and storage spaces. One of the most attractive economic environments in the Baltic countries has emerged here in the thoroughfare of Tartu and St. Petersburg highways, the airport and the railroad.
The industrial complex lost its market potential after Estonia regained its independence in 1991. It was privatized and after several failed attempts by the owners to reach previous production capabilities the decision was made to change the course. One third of the area is developed by Technopolis Ülemiste LLC and two thirds by the Mainor Ülemiste LLC. Since 2005 the companies have been redeveloping the old industrial area into a modern technology campus. For this the Kista City technology campus in Sweden was chosen as an example.
The preserved industrial architecture is balanced by present-day commercial architecture; the great emphasis on creating a holistically functioning district is expressed in its carefully planned infrastructure, development of public spaces and outdoor areas.
The development has given a new lease of life to the historical industrial area.  A complex for Heavy industry has now been replaced by modern offices with interconnecting parks, pedestrian areas and greenery. In addition to offices the Ülemiste City houses sports clubs, grocery stores, restaurants, a kindergarten and from 2020 also apartments. The aim of the developers is to turn Ülemiste City into a 24/7 multifunctional area with over 15,000 workers and 5,000 inhabitants by the year 2025.