Universal Music Finland
Architect
Location
Helsinki, Finland
Size
560m2
Status
Completed in 2010
Client
Universal Music OY
Photos
Terje Ugandi
Typology
Tags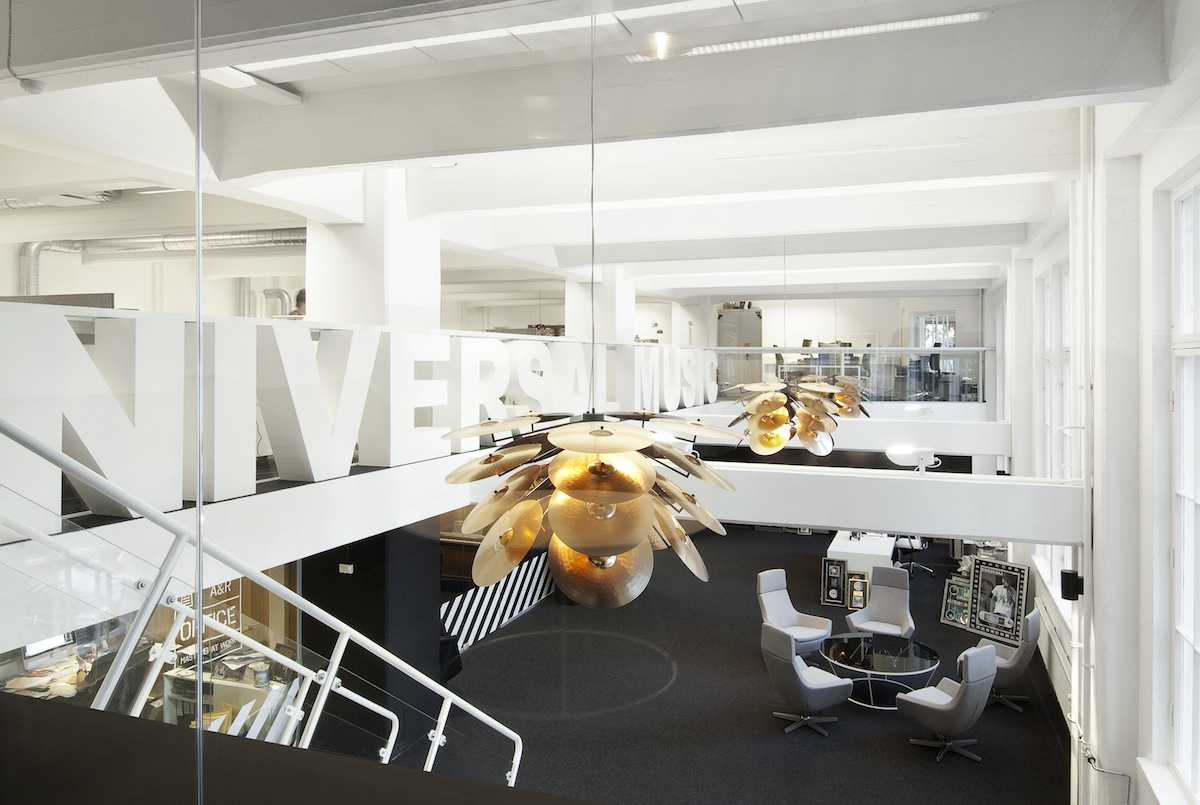 Rooms of Universal Music Finland are situated in a former factory, which has formerly been used for manufacturing Nokia cables, Airam lamps and later also corsets and cigars. The windows are accordingly large and open towards a small park.
The Ground floor accommodates spaces with a representation function and a kitchen. The First floor houses an open office and some private offices as well.
The interior has seen little change to preserve the original industrial atmosphere. Only some large details have been added – 3D letters spelling UNIVERSAL MUSIC, chandeliers with the diameter of 1,5 m made out of PAISTE drum cymbals and the directors office reaching over the First floor.
The interior design is made with the re-use principles in mind. Kristjan Indus's lamps are made of old Melodia vinyl records, Yrjö Kukkapuro's chairs were restored in a workshop in Tallinn Telliskivi Creative City.