Viimsi St. James's Church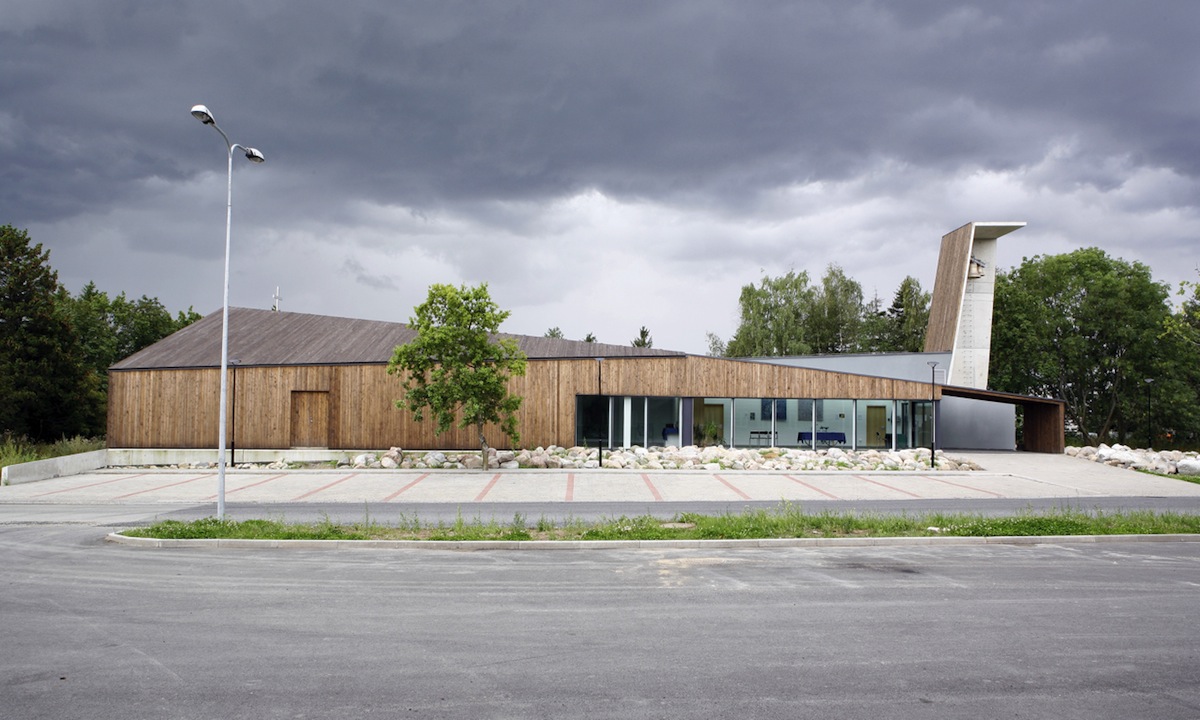 St. James's Church in Viimsi is the first Lutheran house of worship to be built in Estonia since World War II. Several churches and chapels were planned in the more liberal perestroika atmosphere of the late 1980s, but they were never built. The Viimsi church, which was built with an extremely limited budget and the help of donations and the Consistory of the Estonian Evangelical Lutheran Church, also has a long and complicated history. The coastal church is dedicated to everyone who has been lost at sea.
The building, which has an underlying steel structure, has been compared to an origami bird – its neck outstretched, looking toward the sea. The "neck" is a 13-metre-high tower donated by the Concrete Association of Estonia, which contains two bells. The larger bell – Memento Mori – is dedicated to everyone lost at sea, while the smaller one – Memento Vivere – is to those, who have survived shipwrecks. A commemorative slab of black granite with the names of all the victims of the Estonia ship disaster is positioned in front of the church. The exterior of the church is clad on wood that forms an interesting interplay with the few bare concrete elements.
The interior is laid out over a single level and it consists of an entrance hall, the congregation hall with seating for 230, the sacristy and an office. The interior is austere, the white walls and ceilings are boost the solemn atmosphere. Some contrast is added by the wooden furniture.