Viljandi State Grammar School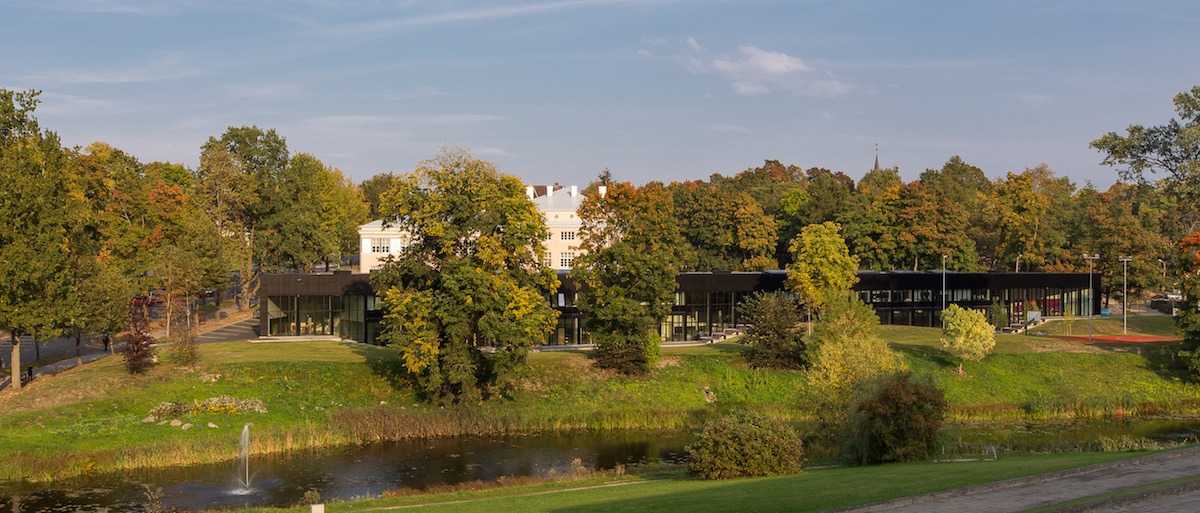 The extension to Viljandi State Grammar School makes for a discreet, lowest possible backdrop for the heritage-listed historic building. Reconstruction of the 1920s school building and the added annex, which is larger in its volume, have made maximum use of the views on the surrounding picturesque townscape. The solution is based on the characteristics of the plot, situated in the low area by a pond.
Conceptually, the building is based on the 1920s design by Wolffeldt and Nürnberg, which remained partly unfinished. The old building has been preserved as close to the original as possible and the previously unbuilt wing has been represented as a square between the old and the new parts, which also forms the main entrance to the school building. The pondside works as a secluded recreational area with sports grounds.
The ensemble is placed in the landscape so that, when looking from afar, the higher historical vertical volume of the building predominates, from the valley; however, the strong horizontal new annex comes into focus. The new part added to the historical building as a neutral background is located alongside the pond, connecting the two roads that border the plot. This solution also supports the best use of the movement of light from the east to the west.
The East-West interior orientation ensures good natural lighting conditions and enables pleasant views towards the lake, Ugala theatre and the historic building. The spatial program has been reorganised with almost all classes taking place in the extension and the administrative functions remaining in the historic building. The layout avoids conventional atrium and densely packed classes with narrow corridors, opting for a more varied solution.