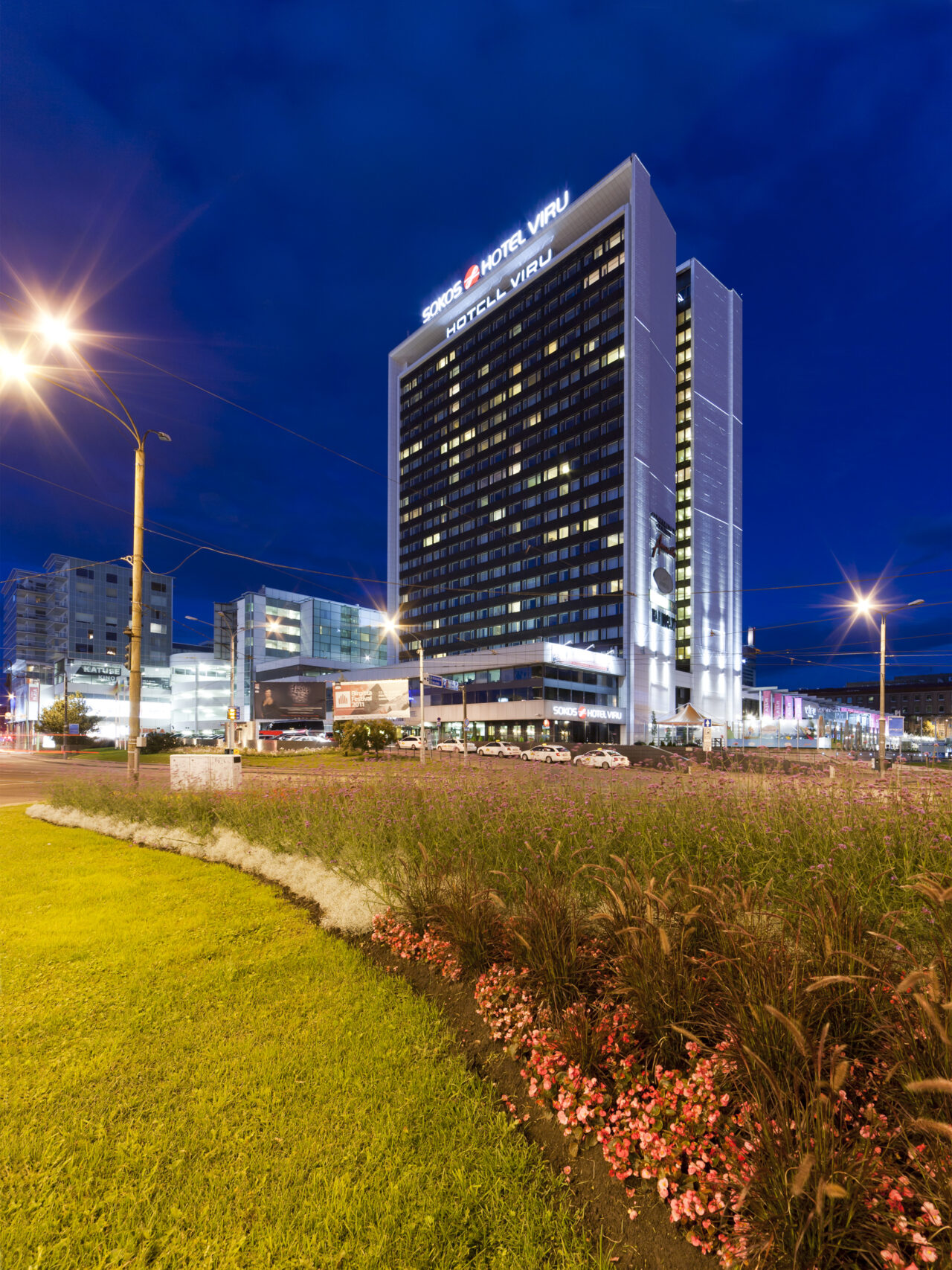 The 22 floors tall Viru Hotel was the first proper modernist tower in Tallinn, built at a time of heated discussions about high-rises in the city centre. One of the main reasons behind these discussions was the vicinity of the mediaeval old town of Tallinn.
The hotel was part of the state owned Inturist hotel chain that operated hotels to accommodate foreigners around the Soviet Union. Most of the hotels were built next to the main square of the republican capital. The hotel in Tallinn uses a very common theme seen in many modernist high rises in the west, the main volume comprises a 23 floor high vertical slab that houses the rooms and a low 2 floor horizontal volume with restaurants and all the service spaces. The two parts form an L shape. The design is subdued, the main expressive element is the juxtaposition of dark and light materials and the deep cut in the sides of the vertical volume.
The first two levels of the vertical block housed the administrative rooms and the reception, and the last floor accommodated a lookout restaurant and a bar. The floors in between them had 829 rooms. The hotel was built by a Finnish contractor using western materials brought here from Finland. This gave the architects freedom to create more complex designs and to also use in-situ poured concrete. Just in case this plan could not be executed due to changes in the financing the architects also created a design using local soviet materials (i.e. prefabricated concrete slabs etc.). Unfortunately, the original interiors have been lost through later redevelopments. The original design of the hotel was noted for the uniformity of the exterior and the interior – similar use of materials and the aesthetics of simplicity connected the outside and the inside.